Featured report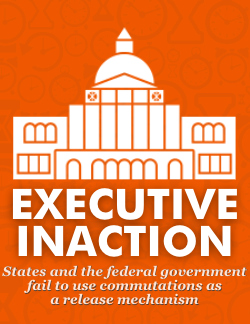 On April 26, President Joe Biden announced that he would commute 75 federal prison sentences. By historical standards, 75 is a tiny number of commutations for a single president. Our new report asks: Why isn't commutation — a time-honored way for governors and the president to shorten prison sentences — used much anymore? We examine the number of commutations in the federal prison system and a sample of eight northeastern states from 2005 to 2021, finding that state and national leaders have been using commutation at extremely low rates compared to how it was used in the past.
Mass incarceration, state by state
Learn about the national prison crisis and how we can begin to turn the tide on mass incarceration. Then, drill down to your state.
If our work is new to you, you might want to check out our 2021-2022 annual report.