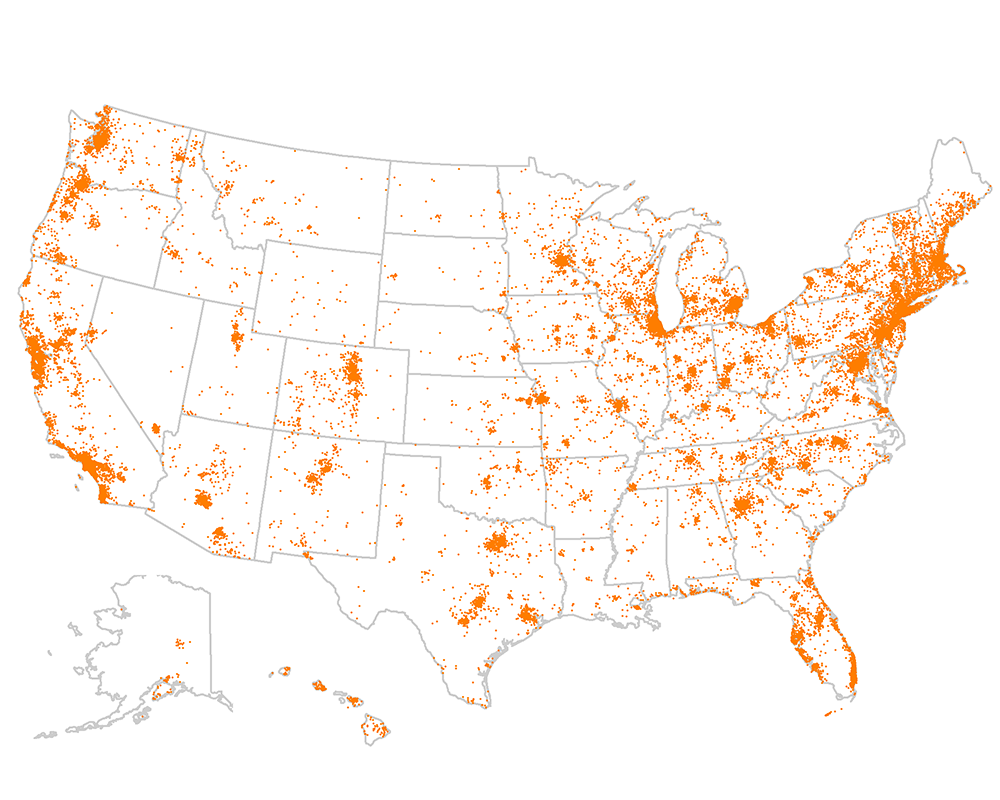 Data Source: Comments were collected through an online public action campaign organized by the corporate accountability nonprofit SumOfUs and the criminal justice policy nonprofit Prison Policy Initiative. (Graph: Peter Wagner, 2012)
This graph originally appeared in 36,690 Public Comments in Support of the Wright Petition.
The 36,690 orange dots represent the homes of the SumOfUs members who submitted comments to the FCC.