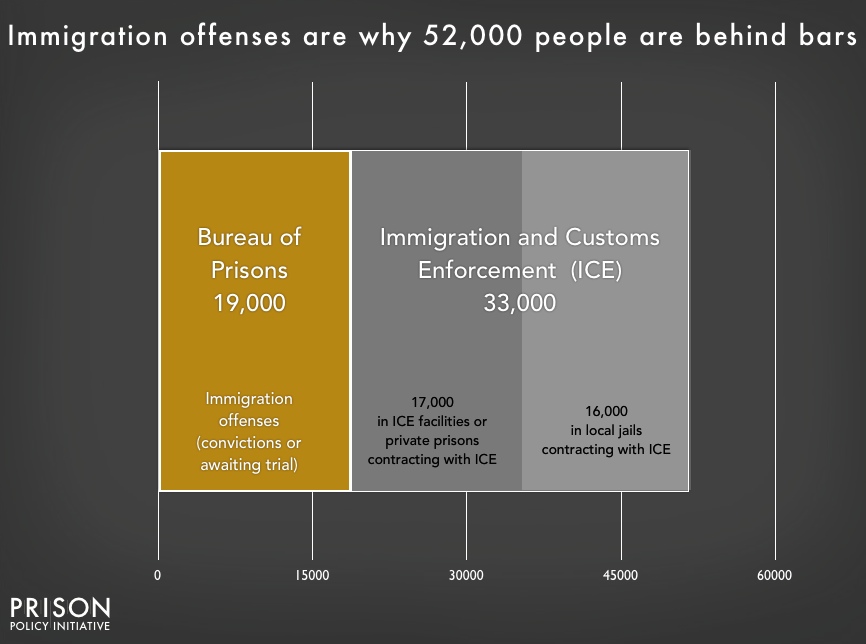 Data Source: For information about the data visit the data section of the report. (Graph: Peter Wagner & Bernadette Rabuy, 2016)
This graph originally appeared in Mass Incarceration: The Whole Pie 2016.
Chart showing that 52,000 people are confined for immigration offenses, with 19,000 in Bureau of Prisons custody on criminal charges, and the remainder in Immigration and Customs Enforcement (ICE) custody on civil detention. About half of those in ICE custody are in ICE facilities, and about half are confined under contract with local jails.