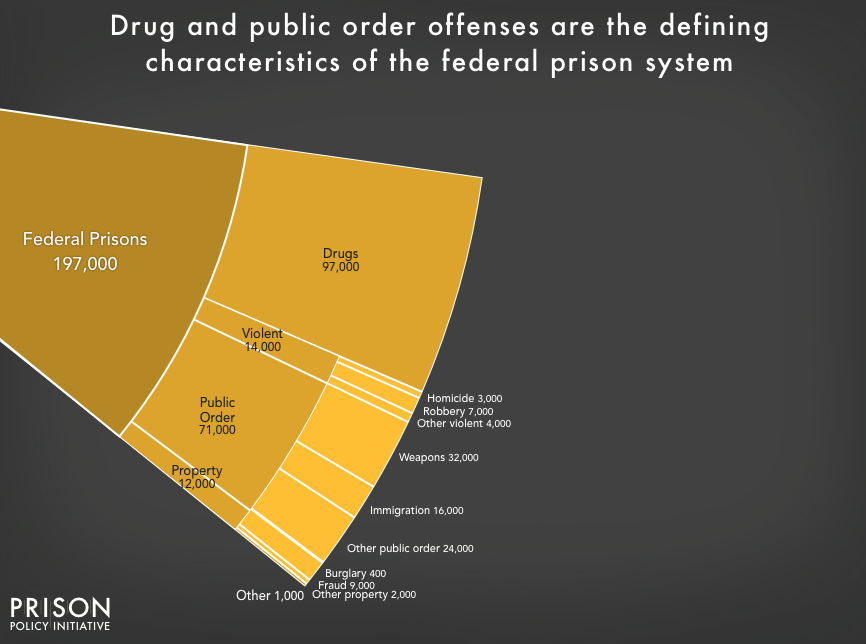 Data Source: For information about the data visit the data section of the report. (Graph: Peter Wagner & Bernadette Rabuy, 2017)
This graph originally appeared in Mass Incarceration: The Whole Pie 2017.
Chart showing the number and portion of people incarcerated in the federal prison system by offense. Drugs and public order offenses are the most common, with drugs being about half.