Featured report and graphic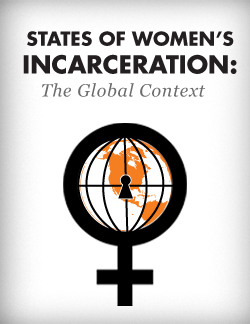 Our report and interactive graphic compare every U.S. state's use of prison for women to that of other nations, showing that incarceration in every state — even those with relatively progressive policies — is out of line with the international community. States of Women's Incarceration finds that nearly 30% of the world's incarcerated women are imprisoned in the U.S. even though only 5% of the world's women live here.
Unpacking mass incarceration
Learn about the national prison crisis and how we can begin to turn the tide on mass incarceration. Then, drill down to your state.
If our work is new to you, you might want to check out our 2014-2015 annual report.