Staff & Volunteers
The Prison Policy Initiative's accomplishments are those of a much larger organization. Thanks to your support, we've added staff and our capacity to help make social change is growing quickly. Learn more about our current and past staff.
Staff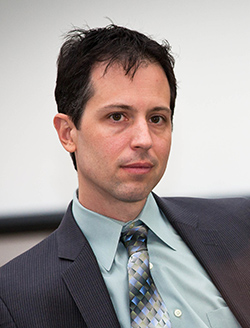 Peter Wagner is an attorney and the Executive Director of the Prison Policy Initiative. He co-founded the Prison Policy Initiative in 2001 in order to spark a national discussion about the negative side effects of mass incarceration. His report, Importing Constituents: Prisoners and Political Clout in New York, launched the national movement to end "prison gerrymandering" more than a decade ago. His research and advocacy caught the attention of the press — including 21 New York Times editorials — and led four states and more than 200 local governments to end prison gerrymandering.
Under his leadership, the Prison Policy Initiative has helped propel other parts of the criminal justice reform movement forward by achieving critical victories in regulating the exploitative prison and jail telephone industry and quantifying the counter-productive effects of geography-based punishments.
Some of his most recent work has brought the need for criminal justice and electoral reform to new audiences, including reports exposing the entire mass incarceration pie, helping Hank Green explain the failed mass incarceration experiment in a VlogBrothers video, working with Josh Begley to put each state's overuse of incarceration into the international context, and putting the problem of prison gerrymandering onto theatre screens nationwide.
In recognition of the victories he led on this and other issues, he is the recipient of the National Association of Criminal Defense Lawyers' Champion of State Criminal Justice Reform Award (2013) and the American Constitution Society's David Carliner Public Interest Award (2014).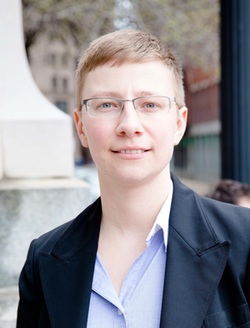 Aleks Kajstura, JD, Legal Director. Aleks has worked with the Prison Policy Initiative in various capacities since 2003, and has been our legal director since 2009. A 2008 graduate of the Benjamin N. Cardozo School of Law, Aleks played a central role in building the Prison Policy Initiative's campaign against prison gerrymandering and building the organization's second major issue, sentencing enhancement zones. Her publications include Prison Gerrymandering in Massachusetts: How the Census Bureau prison miscount invites phantom constituents to town meeting, The Geography of Punishment: How Huge Sentencing Enhancement Zones Harm Communities, Fail to Protect Children, and Reaching too far: How Connecticut's large sentencing enhancement zones miss the mark. In her spare time, Aleks serves as the Chair of the Finance Committee for the Town of Sunderland.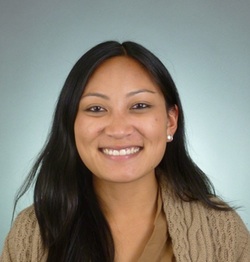 Bernadette Rabuy is the Policy & Communications Associate at the Prison Policy Initiative. Bernadette's research has focused on the role of technology in prisons, most specifically on for-profit video visitation in prisons and jails. She co-authored the first comprehensive national report on the video visitation industry, Screening Out Family Time: The for-profit video visitation industry in prisons and jails, which has played a key role in protecting in-person family visits in Portland, Oregon and Dallas, Texas from the predatory industry. Her research was also essential to the movement that led the largest video visitation provider, Securus, to stop its automatic bans on in-person visits. In her other work, Bernadette connects PPI to state-based criminal justice campaigns, cultivates relationships with the media, produces PPI's newsletters, supports fundraising work, and edits the research clearinghouse, a database of 2,000+ criminal justice reports.
Bernadette is a graduate of University of California, Berkeley and has previously worked with the National Council on Crime and Delinquency, Voice of the Ex-Offender, and Californians United for a Responsible Budget.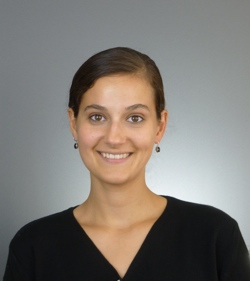 Leah Sakala, Senior Policy Analyst, has been working with the Prison Policy Initiative since 2008. She is currently on staff part-time while she is in the dual Master of Public Policy/MBA in Nonprofit Management Program at the Brandeis University Heller School.
She is the author of Return to Sender: Postcard-only Mail Policies in Jail, which the National Institute of Corrections called "required reading for policy makers and anyone working with individuals in jail custody," and also Breaking Down Mass Incarceration in the 2010 Census: State-by-State Incarceration Rates by Race/Ethnicity. She also co-authored Reaching too far, coming up short: How large sentencing enhancement zones miss the mark, Please Deposit All of Your Money: Kickbacks, Rates, and Hidden Fees in the Jail Phone Industry, Mass Incarceration: The Whole Pie, and States of Incarceration: The Global Context. She graduated magna cum laude from Smith College.
Students, interns and volunteers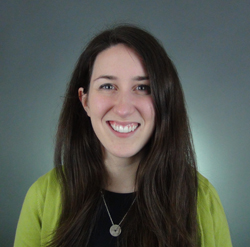 Rachel Gandy is a LBJ School of Public Affairs & UT School of Social Work graduate student at the University of Texas at Austin who has joined us as an intern for Summer 2015. So far, her work has included analyses of the geographic patterns in the racial disparites between incarcerated people and prison staff, the death penalty, the differing views on confidence in the police by Blacks and Whites and the parole failures behind New York State's elderly prison boom.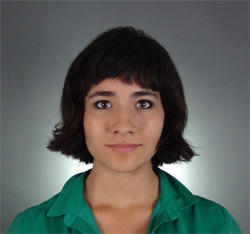 Elydah Joyce, who is entering her fourth at Hampshire College and a leader of the school's chapter of Students Against Mass Incarceration, has joined us as a Research Associate for Summer 2015. She has previously volunteered, helping us with illustrations about our prison gerrymandering and sentencing enhancement zone projects.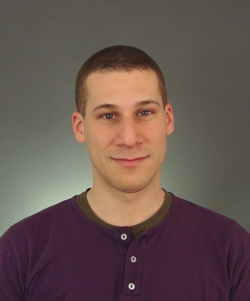 Corey Frost is a law student at the University of North Carolina School of Law. He is conducting pro bono research on correctional standards in order to support the Prison Policy Initiative's work fighting to end letter bans in local jails.
Daniel Kopf is a data scientist in California who works with us through our Young Professionals Network on several exciting statistical projects including the recent reports, Prisons of Poverty: Uncovering the pre-incarceration incomes of the imprisoned and The Racial Geography of Mass Incarceration. He has a Masters in Economics from the London School of Economics.
Consultants
Bill Cooper helps us access and analyze geographic and demographic data.
Bob Machuga designed our new site and has developed our new branding in addition to making videos and maps about prison-based gerrymandering for us.
Jordan Miner develops the code behind some of our interactive features and internal tools. He made our map of sentencing enhancement zones in Hampden County Massachusetts interactive, upgraded our Prisoners of the Census FAQ, and created a lot of clever little features that help various parts of our websites talk to each other. Jordan lives in Illinois.