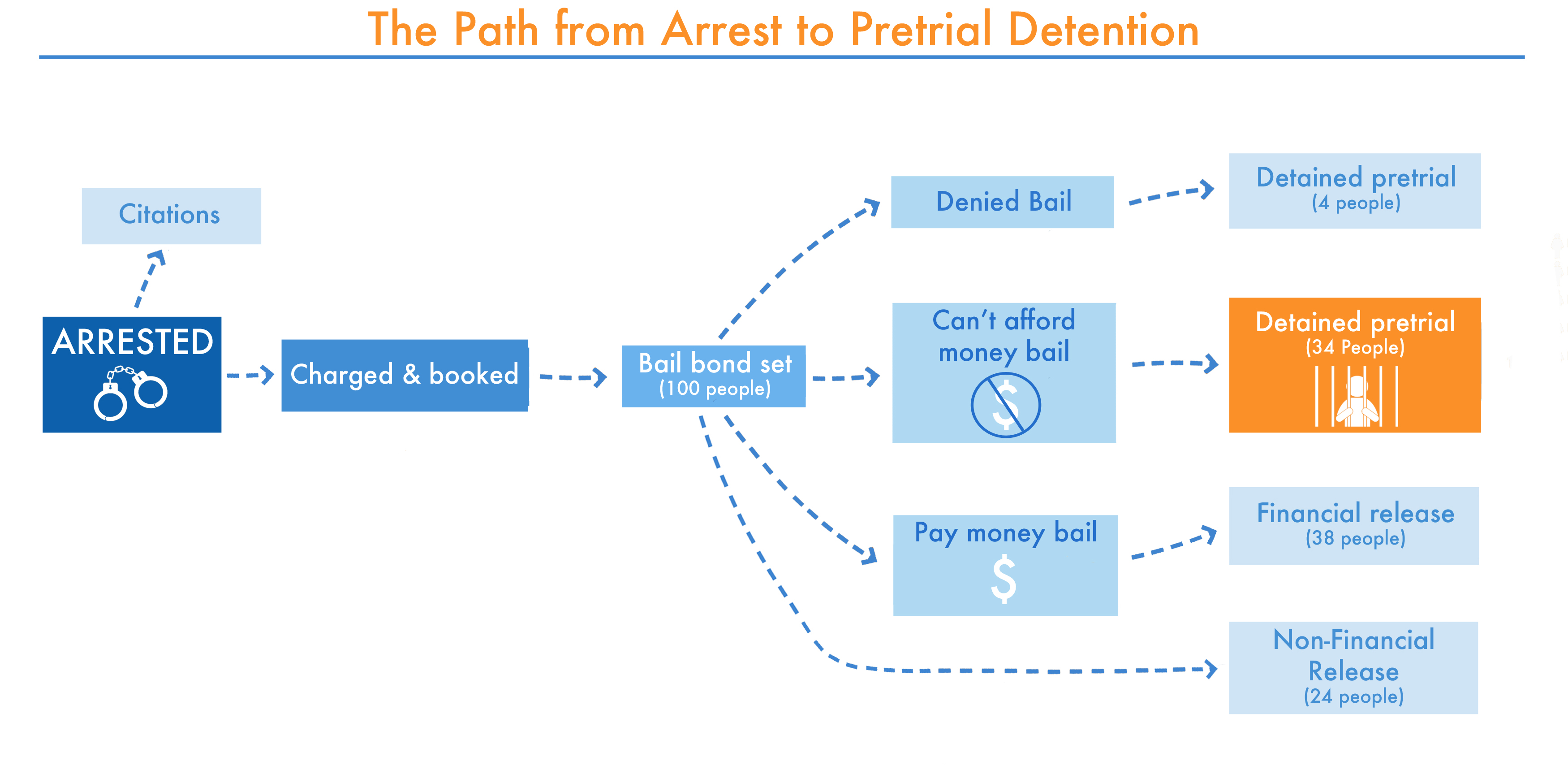 (Graph: Elydah Joyce, 2016)
This graph originally appeared in Detaining the Poor: How money bail perpetuates an endless cycle of poverty and jail time.
Since the 1980s, there has been a significant, nationwide move away from courts allowing non-financial forms of pretrial release (such as release on own recognizance) to money bail, although this does vary substantially depending on jurisdiction. This chart illustrates the possible paths from arrest to pretrial detention. Almost all defendants will have the opportunity to be released pretrial if they meet certain conditions, and only a very small number of defendants will be denied a bail bond, mainly because a court finds that individual to be dangerous or a flight risk. The only national data on pretrial detention that we are aware of comes from the Bureau of Justice Statistics' Felony Defendants in Large Urban Counties series. Nationally, in 2009, 34% of defendants were detained pretrial for the inability to post money bail. This report focuses on this important population: those who are detained pretrial because they could not afford money bail.