Featured report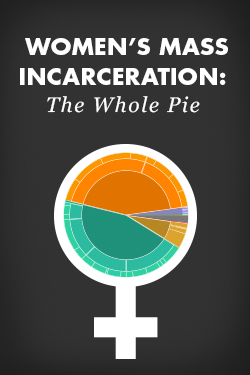 With 219,000 women locked up in facilities operated by thousands of agencies, getting the big picture is anything but easy. In our new report, we uncover where and why women fall under the control of our local, state, and federal systems. For the first time, we use our "whole pie" approach to give the public and policymakers the foundation to end mass incarceration without leaving women behind.
Unpacking mass incarceration
Learn about the national prison crisis and how we can begin to turn the tide on mass incarceration. Then, drill down to your state.
If our work is new to you, you might want to check out our 2016-2017 annual report.