Featured report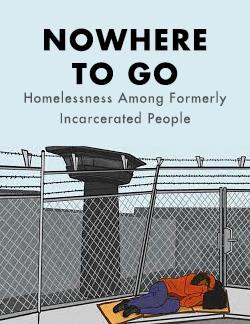 In a first-of-its-kind report, we find that formerly incarcerated people are 10 times more likely to be homeless than the general public. People returning from prison are widely excluded from housing, despite needing stable homes to overcome the difficulties of reentry.
This report is the second in a series about the struggles of formerly incarcerated people to access basic needs. In the first report, we calculated the first national unemployment rate for formerly incarcerated people.
Unpacking mass incarceration
Learn about the national prison crisis and how we can begin to turn the tide on mass incarceration. Then, drill down to your state.
If our work is new to you, you might want to check out our 2016-2017 annual report.