Featured report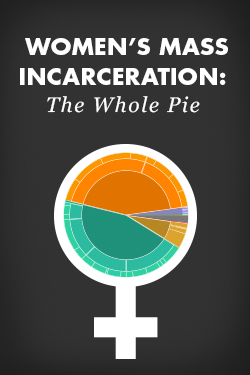 Women in the U.S. experience a starkly different criminal justice system than men do, but data on their experiences is difficult to find and put into context. We fill this gap in the data with a rich visual snapshot of how many women are locked up in the U.S., where, and why. Alongside our "big picture" chart, this 2019 update to our 2017 and 2018 reports on women's incarceration features a close-up view of women in local jails.
Mass incarceration, state by state
Learn about the national prison crisis and how we can begin to turn the tide on mass incarceration. Then, drill down to your state.
If our work is new to you, you might want to check out our 2018-2019 annual report.