Featured report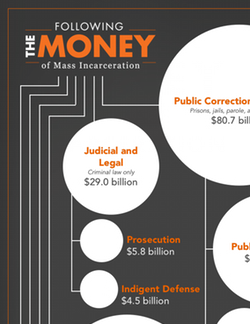 In a first-of-its-kind report, the Prison Policy Initiative aggregates economic data to offer a big picture view of who pays for and who benefits from mass incarceration.
Mass incarceration, state by state
Learn about the national prison crisis and how we can begin to turn the tide on mass incarceration. Then, drill down to your state.
If our work is new to you, you might want to check out our 2021-2022 annual report.