Featured report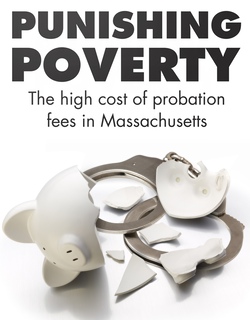 Punishing Poverty: The high cost of probation fees in Massachusetts
Our report finds that Massachusetts charges probation fees to the people who can least afford them. Our analysis shows that probation rates are highest in the lowest-income District Court jurisdictions.
Unpacking mass incarceration
Learn about the national prison crisis and how we can begin to turn the tide on mass incarceration. Then, drill down to your state.
If our work is new to you, you might want to check out our 2016-2017 annual report.