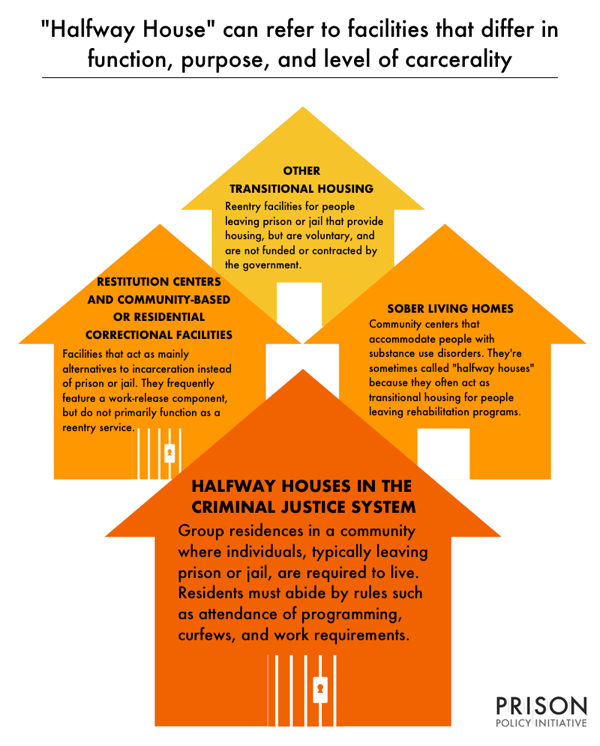 Data Source: For sourcing, see What you should know about halfway houses. (Graph: Roxanne Daniel and Wendy Sawyer, 2020)
This graph originally appeared in What you should know about halfway houses.
"Halfway house" can refer to different types of facilities that share some similarities. These facilities range from entirely carceral to not carceral at all (represented by the locked doors), and feature different priorities and programming for the people residing in them. Their purposes can also overlap, as community based correctional facilities, for instance, house individuals at various stages in their incarceration. For the purpose of this briefing, however, we are focusing on "Halfway Houses in the Criminal Justice System"– which are state or federally contracted facilities for people leaving state or federal incarceration.