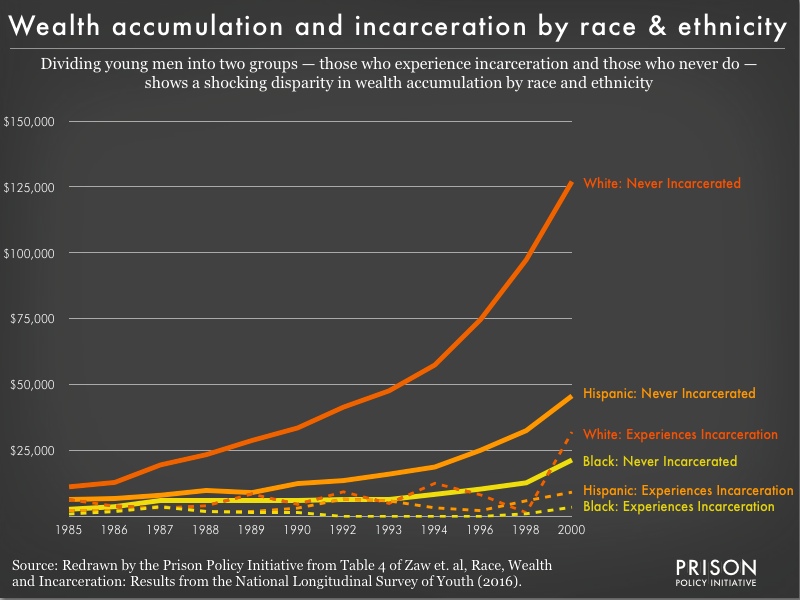 Data Source: Redrawn by the Prison Policy Initiative from Table 4 of Zaw et al., Race Wealth and Incarceration: Results from the National Longitudinal Survey of Youth (2016). (Graph: Meredith Booker, 2016)
This graph originally appeared in The Crippling Effect of Incarceration on Wealth.
Previous research in Black Wealth, White Wealth: A New Perspective on Racial Inequality highlights the gap between the wealth of White people and that of Black people. This graph shows that even Whites that experienced incarceration have higher levels of wealth than Blacks that have never experienced incarceration.