We're hiring! Join the Prison Policy Initiative team
by Alison Walsh, September 9, 2016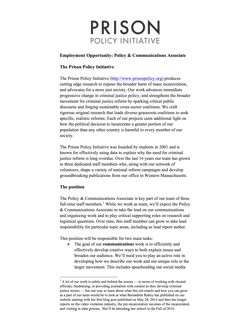 Are you interested in joining our dedicated team to produce cutting edge research to expose the broader harm of mass criminalization? Do you want to shape innovative advocacy campaigns and spark critical discourse to create a more just society?
If so, consider our Policy & Communications Associate position.
Please spread the word!