Welcome, Jorge Renaud!
Our new Senior Policy Analyst brings a wealth of organizing, writing, and policy experience.
by Wendy Sawyer, May 30, 2018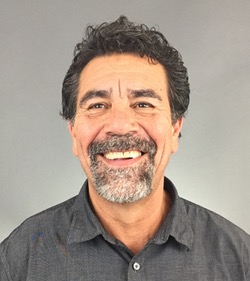 Please welcome our new Senior Policy Analyst, Jorge Renaud.
Jorge's new role marks a return to policy work after three years of community organizing, most recently at Grassroots Leadership in Austin, Texas. Jorge also holds a Master's degree in Social Work from the University of Texas at Austin.
He is an accomplished writer: While incarcerated, he wrote as a contributing columnist for Hispanic Link Weekly Report, focusing on race and incarceration, published poetry and essays, and authored a book, Behind the Walls: A Guide for Families and Friends of Texas Prison Inmates.
At the Prison Policy Initiative, Jorge is focused on writing about criminal justice policy in ways that will fuel the work being done by those directly affected by the criminal justice system.
Welcome, Jorge!