Welcome Alexi Jones!
Welcome Alexi Jones, our new Policy Analyst!
by Wendy Sawyer, September 4, 2018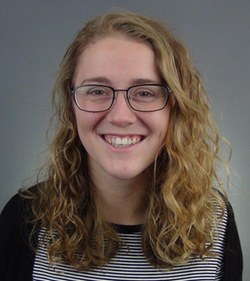 Please welcome our new Policy Analyst, Alexi Jones.
Alexi is a 2017 graduate of Wesleyan University and comes to the Prison Policy Initiative with experience in public health research and advocacy. Her shift to criminal justice reform work stems from her experiences in prison education: Alexi has worked as a tutor in prisons in Connecticut and Massachusetts for the past three years, through Wesleyan's Center for Prison Education and the Petey Greene Program.
Welcome, Alexi!