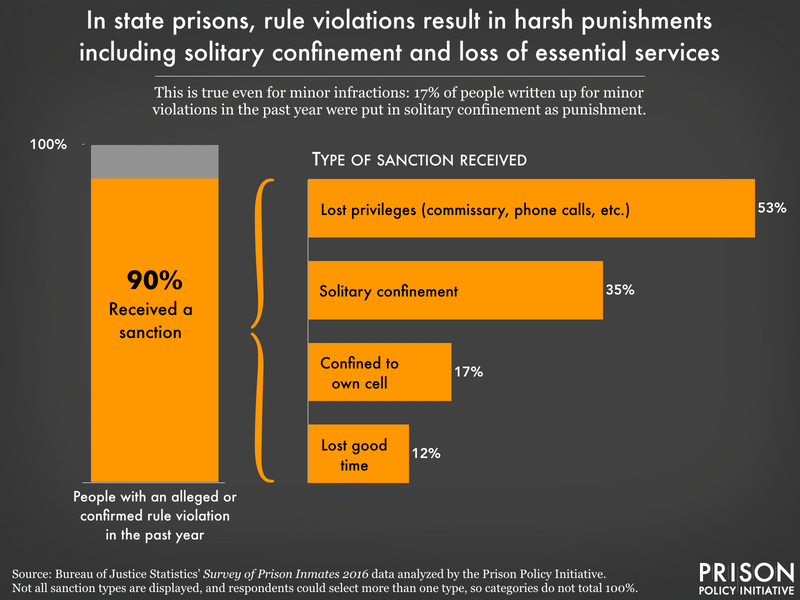 Data Source: Bureau of Justice Statistics' Survey of Prison Inmates, 2016 data analyzed by the Prison Policy Initiative. (Graph: , 2022)
This graph originally appeared in The state prison experience: Too much drudgery, not enough opportunity.
Note that not all sanction types are displayed, and respondents could select more than one type; therefore, categories do not add up to 100%.