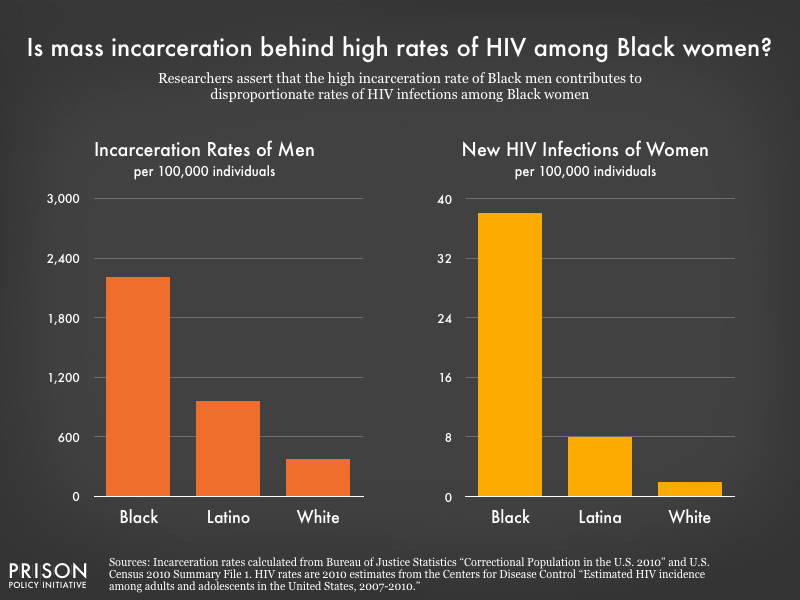 Data Source: Incarceration rates calculated from Bureau of Justice Statistics "Correctional Population in the U.S. 2010" and U.S. Census 2010 Summary File 1. HIV rates are from 2010 estimates from the Centers for Disease Control "Estimated HIV incidence among adults and adolescents in the United States, 2007-2010. (Graph: Wendy Sawyer and Emily Wildra, 2017)
This graph originally appeared in Unraveling the connections between race, incarceration, and women's HIV rates.
Johnson and Raphael (2009) conclude that if it weren't for the racial disparity in male incarceration, Black women would have lower rates of HIV infection than white women.