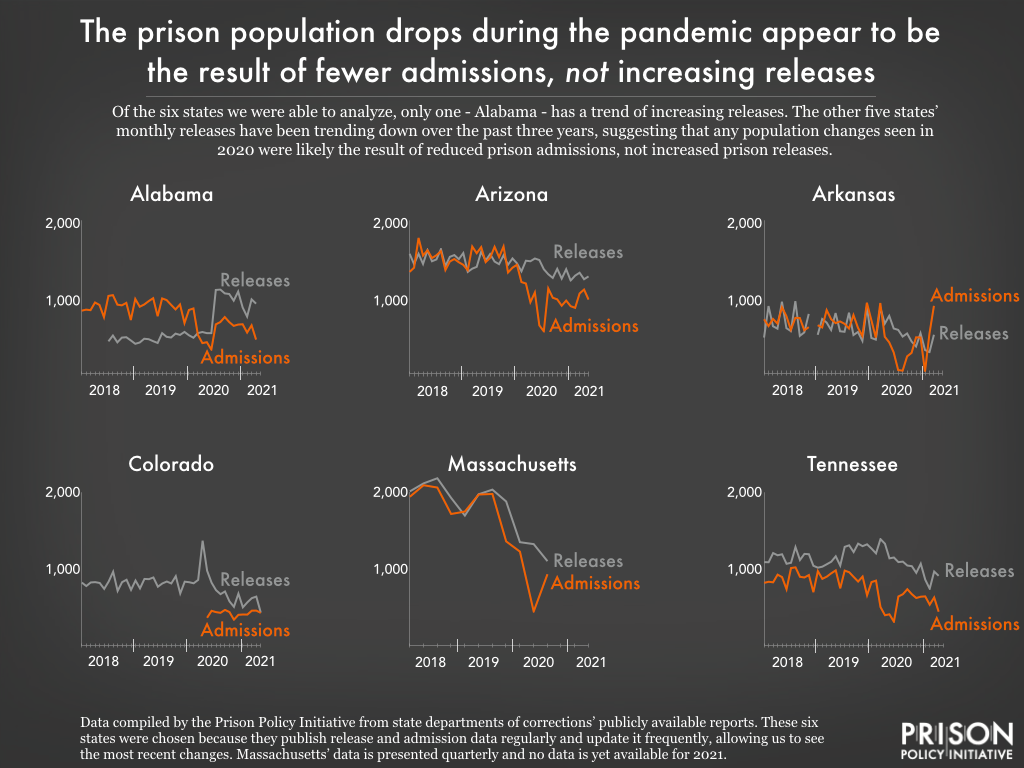 Data Source: Data compiled by the Prison Policy Initiative from state departments of corrections' publicly available reports. These six states were chosen because they publish release and information data regularly and update it frequently, allowing us to see the most recent changes. Massachusetts' data is presented quarterly and no data is yet available for 2021. (Graph: Emily Widra, 2021)
This graph originally appeared in With over 2,700 deaths behind bars and slow vaccine acceptance, prisons and jails must continue to decarcerate.
These six states publish monthly release and admission data for 2018, 2019, 2020, and the beginning of 2021. Although we cannot be certain that this analysis is representative of the other 44 state prison systems and the federal Bureau of Prisons, these data do show us a pattern of responses to the COVID-19 pandemic: reducing prison admissions, while maintaining the status quo of prison releases.