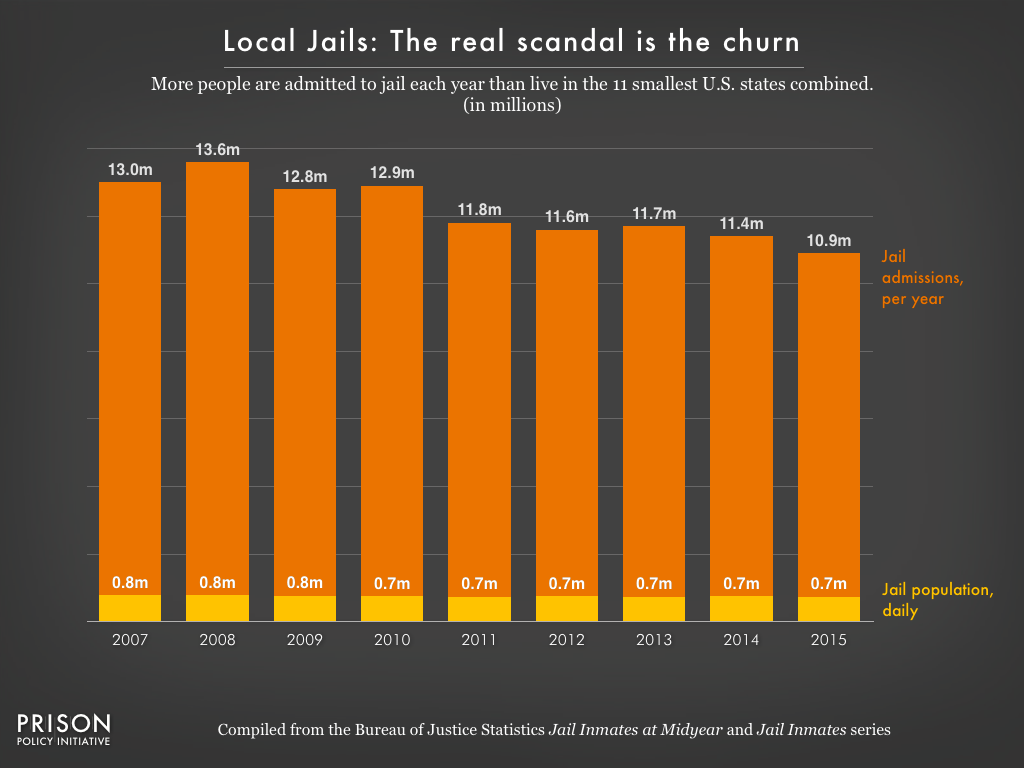 Data Source: Compiled from the Bureau of Justice Statistics Jail Inmates at Midyear and Jail Inmates series. (Graph: Peter Wagner, 2017)
This graph originally appeared in Mass Incarceration: The Whole Pie 2017.
Graph showing, for the years 2007 to 2015, the number of people 10.9 to 13.6 million a year who are admitted to jail per year and the number of people about 700,000 to 800,000 who are in jail on a given day.