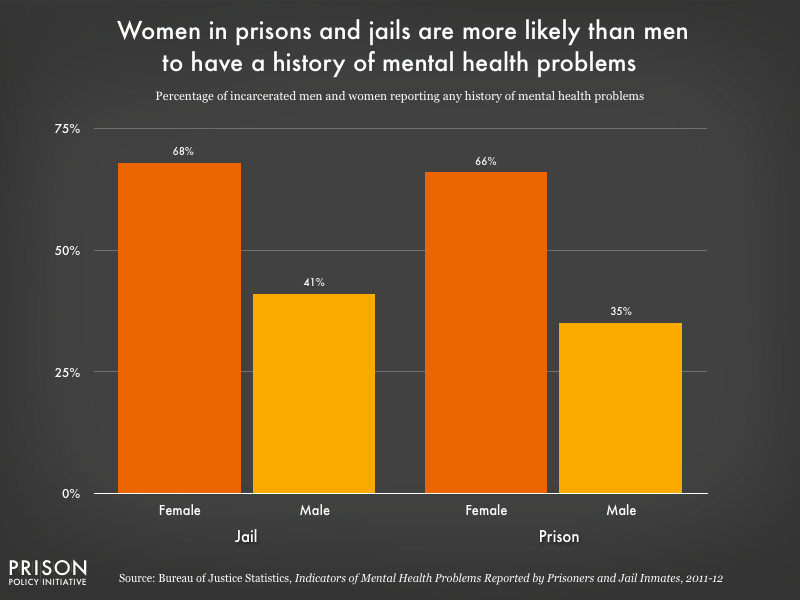 Data Source: Bureau of Justice Statistics, Indicators of Mental Health Problems Reported by Prisoners and Jail Inmates, 2011-2012. (Graph: Wendy Sawyer, 2017)
This graph originally appeared in New government report points to continuing mental health crisis in prisons and jails.
Consistent with previous reports, female respondents in prisons and jails reported a history of mental health problems more frequently than male respondents.