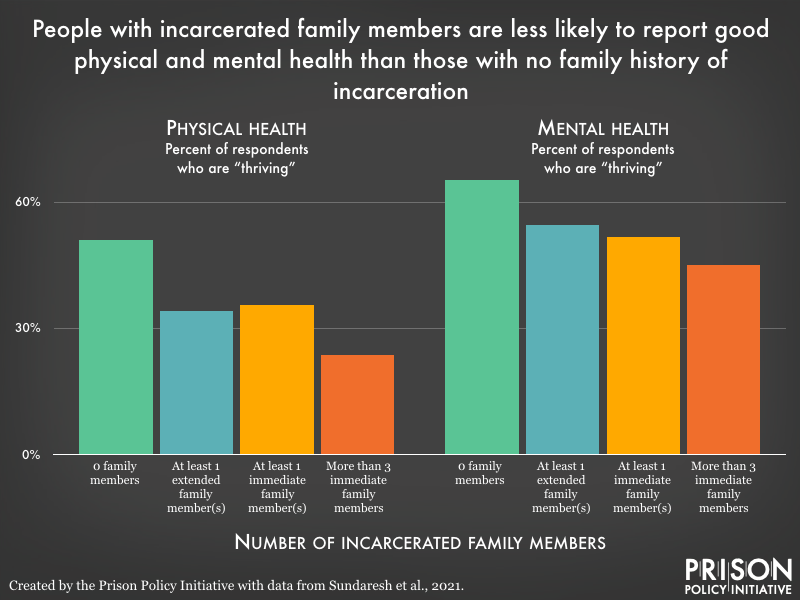 Data Source: Created by the Prison Policy Initiative with data from Sundaresh et al., 2021. (Graph: Emily Widra, 2021)
This graph originally appeared in New data: People with incarcerated loved ones have shorter life expectancies and poorer health.
People with three or more incarcerated immediate family members are less likely to report "thriving" mental and physical health as compared to people with fewer incarcerated family members and those without any incarcerated family members. Those who do not meet the criteria for "thriving" scores are more likely to report difficulty accessing basic food and shelter, more likely to report health concerns and physical pain, and have less access to health insurance and care. These findings do not adjust for demographic characteristics like race, gender, or age.