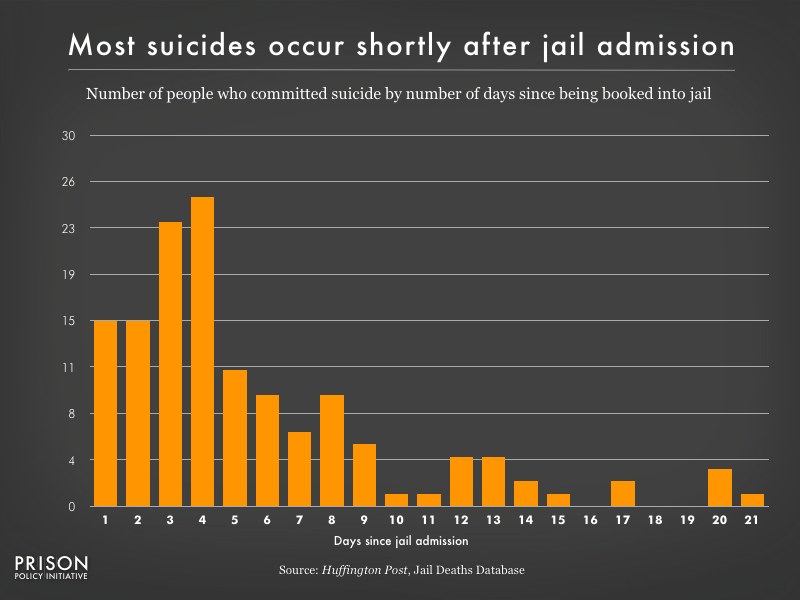 Data Source: Huffington Post, Jail Deaths Database. (Graph: Bernadette Rabuy, 2016)
This graph originally appeared in The life-threatening reality of short jail stays.
While the Bureau of Justice Statistics reports that 41% of jail deaths occurred within the first week of a person's jail stay, the Huffington Post's data goes further, to show that even a few days in jail can be life threatening. The Huffington Post found that 26% of jail suicides occurred within just three days. Studying the datasets raises urgent questions about the way that jails function such as whether jails are adequately evaluating mental health during intake, how jail staff communicates with family members of the incarcerated during periods of incarceration and when a death occurs, and whether there is appropriate oversight of the thousands of local jails in the U.S.