Vermont profile
The graphs on this page are from our 50 State Incarceration Profiles.
Change over time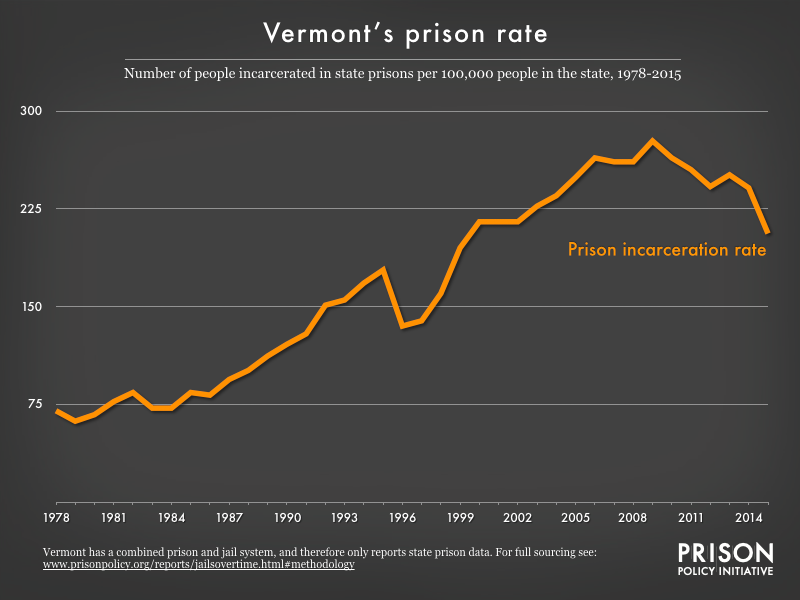 We inquired about the drop in Vermont's incarceration rate in the mid to late-1990s and learned it was the result of a new intermediate sanctions program and the increased use of furlough. This was a one time improvement after which a new law decreased the use of bail, causing the population to rise again.
See also our similar graph showing total numbers rather than rates.
Racial disparities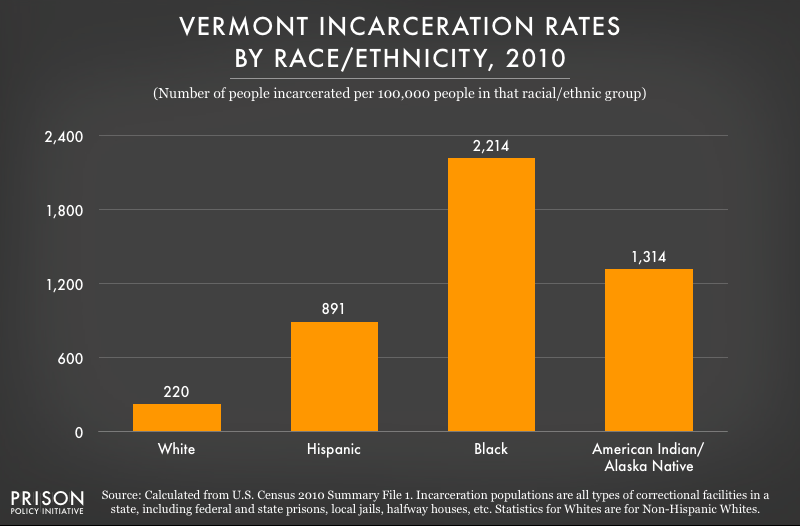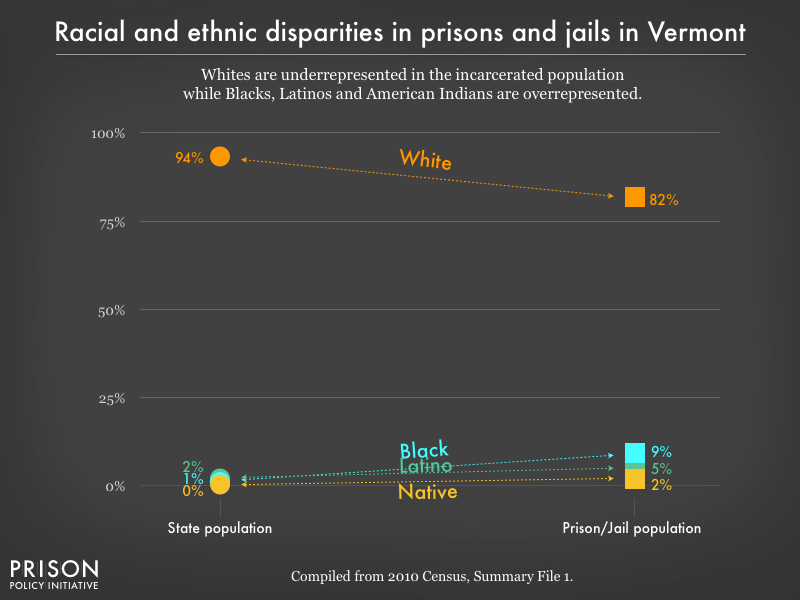 See also our detailed graphs about Whites, Hispanics, and Blacks in Vermont prisons and jails.
The big picture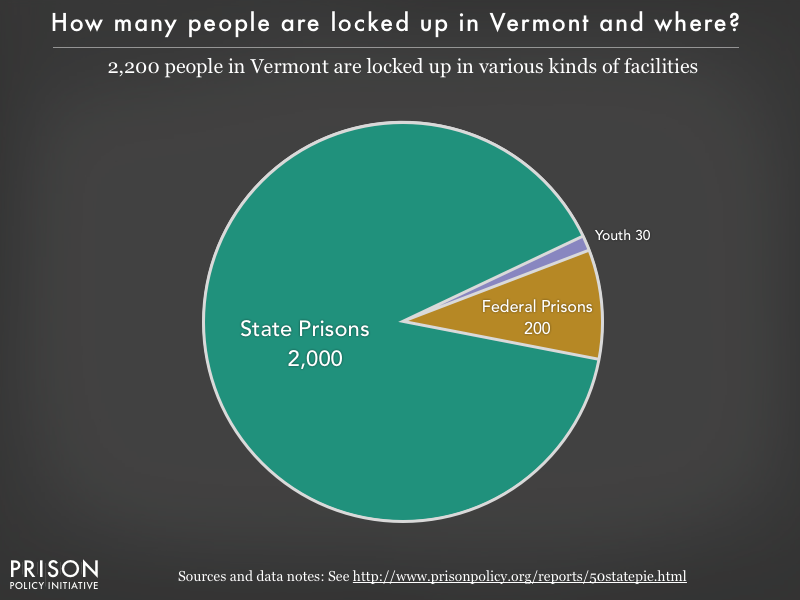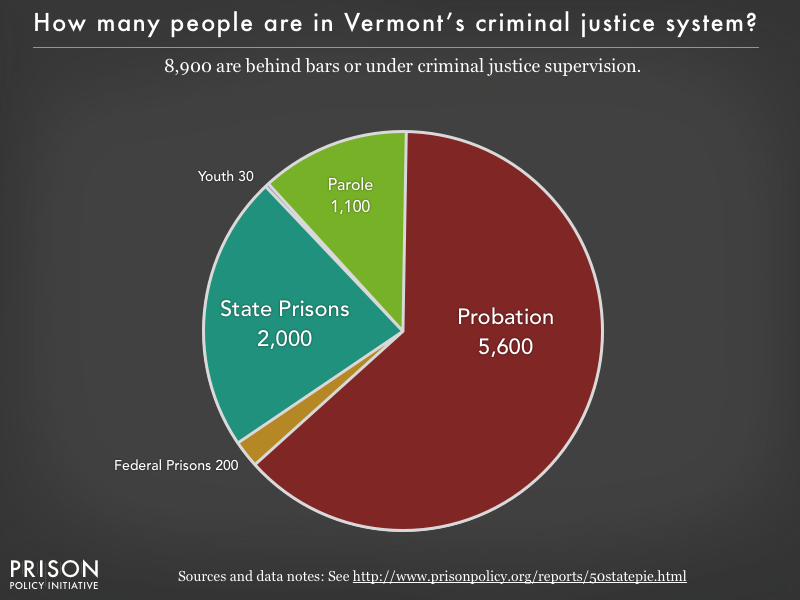 Other research and materials on Vermont