Featured reports
Nearly 18 months into the pandemic, COVID-19 is still claiming lives behind bars. But a lack of transparency and consistency from state governments makes it hard to track — and compare — how states are addressing this crisis.
Our report States of Emergency fills this gap, aiming to bring attention back to the dangers incarcerated people face during the pandemic. We compile data along 16 factors to offer a state-by-state review of how prisons have responded to COVID-19 as of July 2021.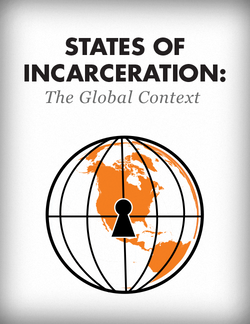 This report and infographic directly situates individual U.S. states in the global context, and reveals that every region in the U.S. is out of step with rest of the world when it comes to incarceration.
We also have a parallel report focused on the incarceration of women.
Mass incarceration, state by state
Learn about the national prison crisis and how we can begin to turn the tide on mass incarceration. Then, drill down to your state.
If our work is new to you, you might want to check out our 2020-2021 annual report.