Rhode Island profile
The graphs on this page are from our 50 State Incarceration Profiles.
Over time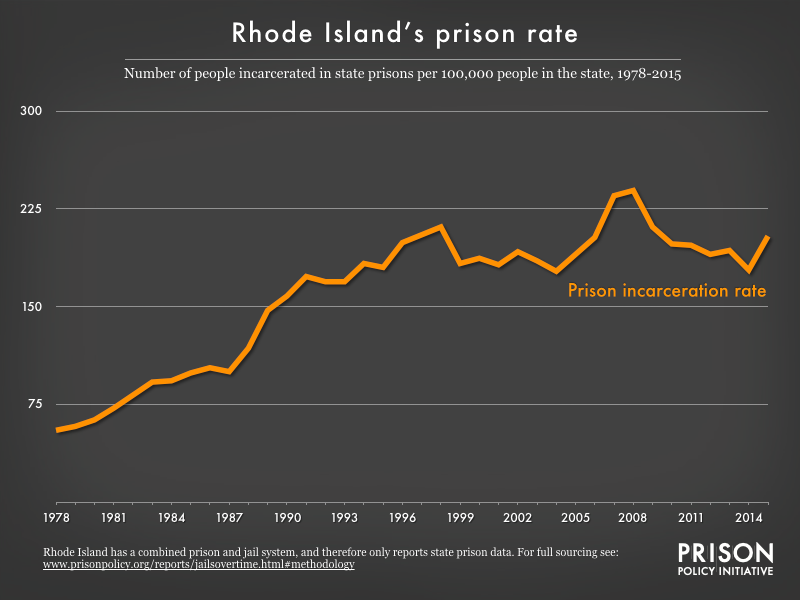 You can also see the same graph expressed as numbers rather than as rates per 100,000.
Racial disparities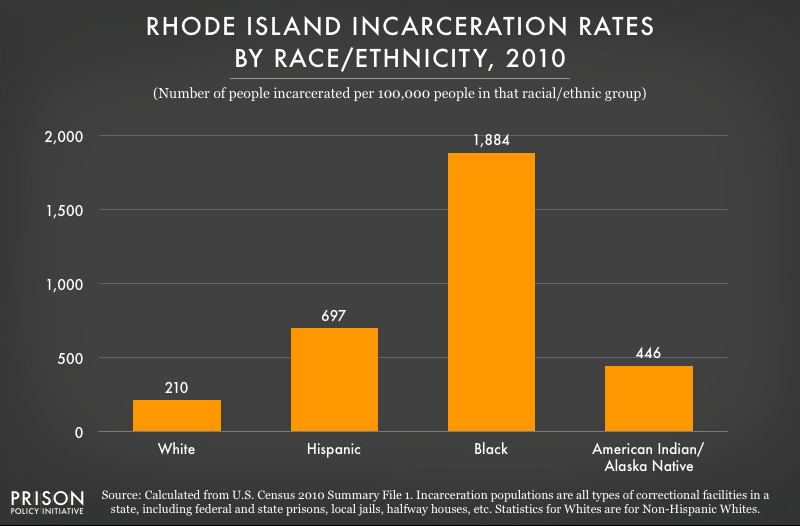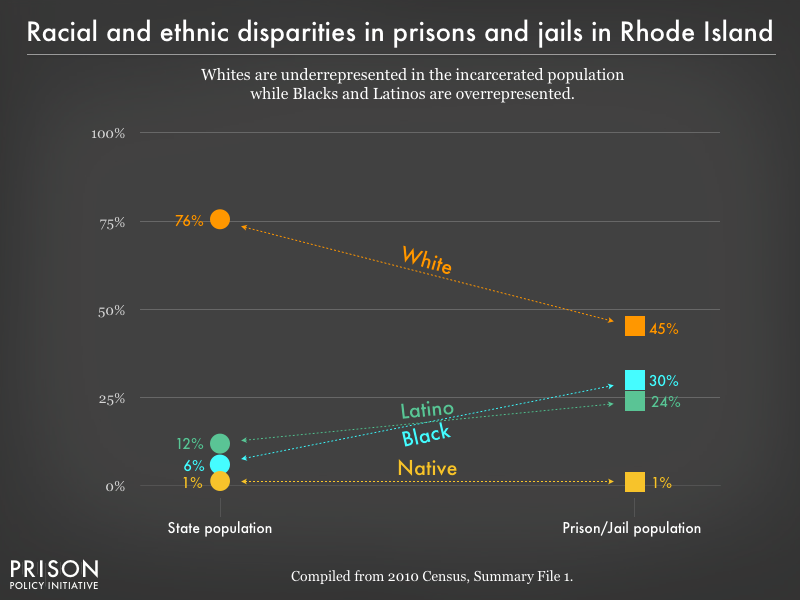 See also our detailed graphs about Whites, Hispanics, and Blacks in Rhode Island prisons and jails.
The big picture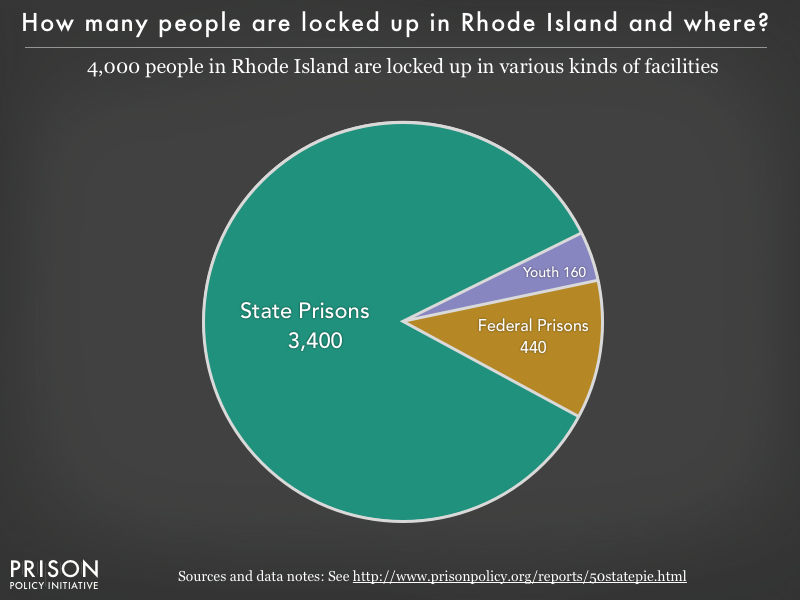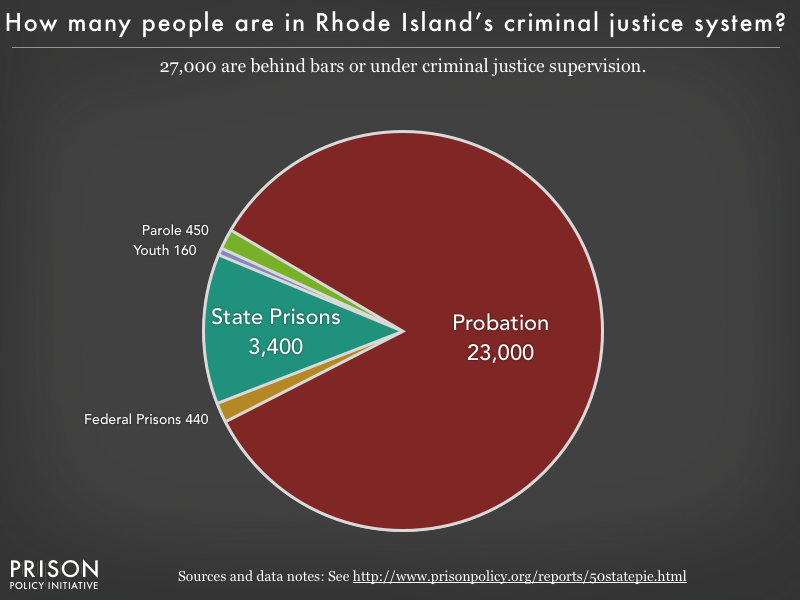 Other research and materials on Rhode Island