New Mexico profile
New Mexico has an incarceration rate of 829 per 100,000 people (including prisons, jails, immigration detention, and juvenile justice facilities), meaning that it locks up a higher percentage of its people than many wealthy democracies do. Read on to learn more about who is incarcerated in New Mexico and why.
18,000 people from New Mexico are behind bars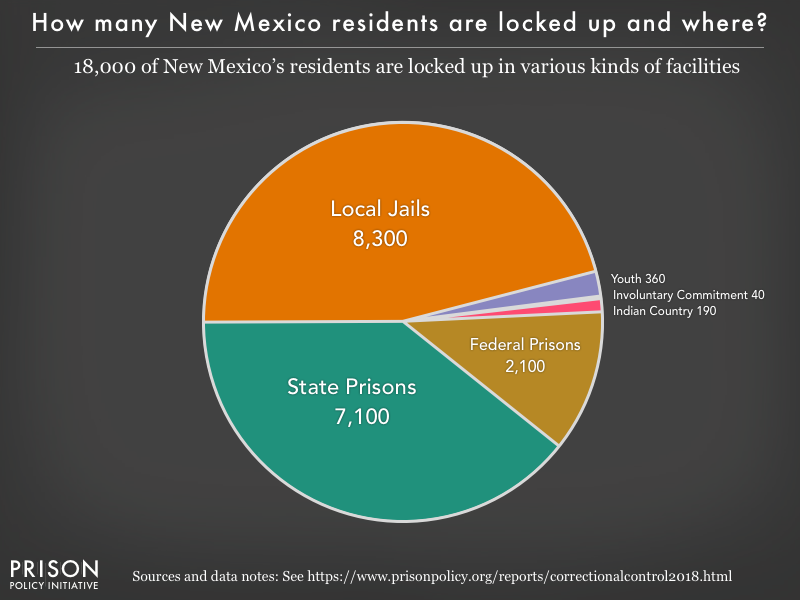 Additionally, the number of people impacted by county and city jails in New Mexico is much larger than the graph above would suggest, because people cycle through local jails relatively quickly. Each year, at least 49,000 different people are booked into local jails in New Mexico.
Rates of imprisonment have grown dramatically in the last 40 years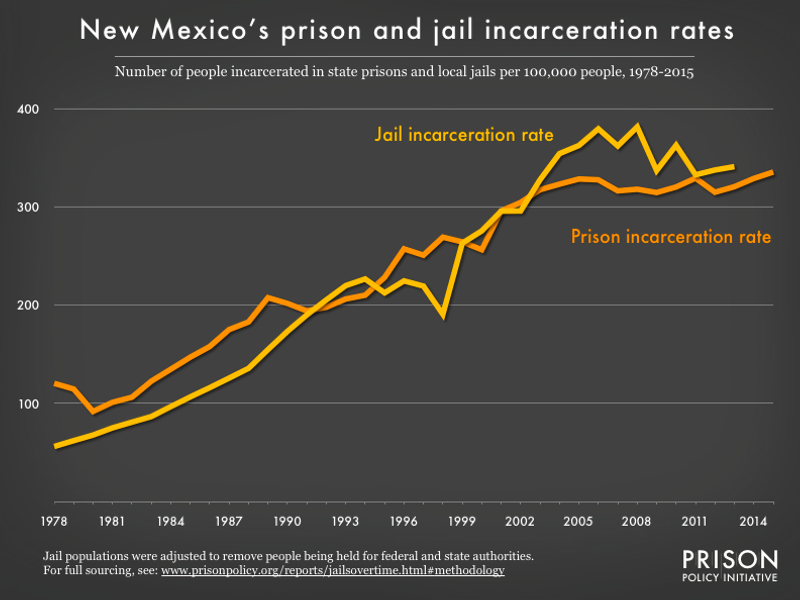 Also see these New Mexico graphs: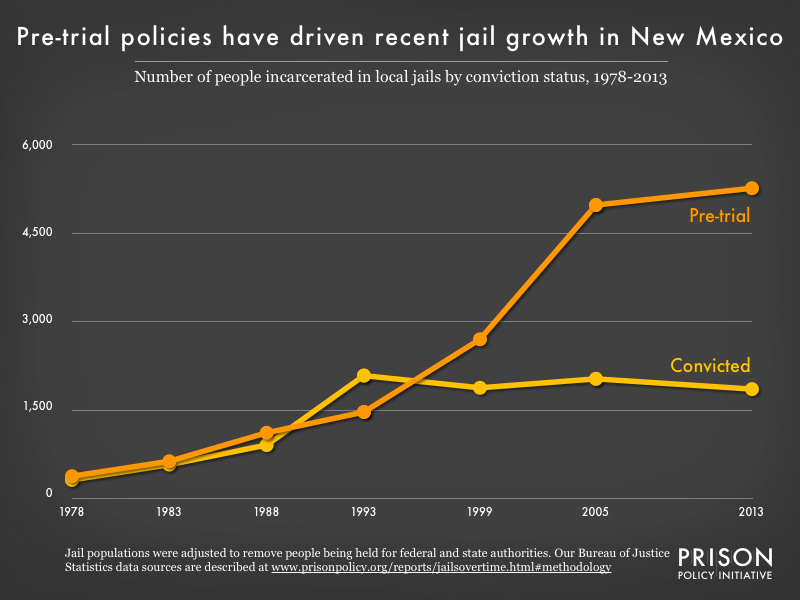 Today, New Mexico's incarceration rates stand out internationally
People of color are overrepresented in prisons and jails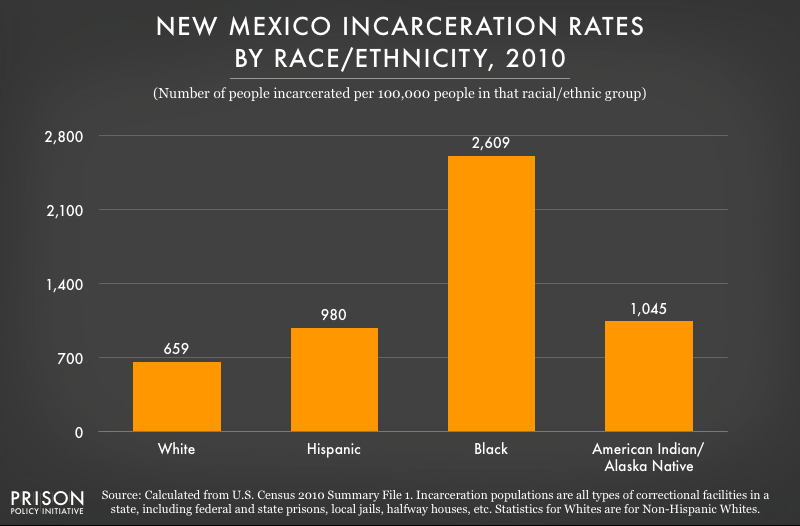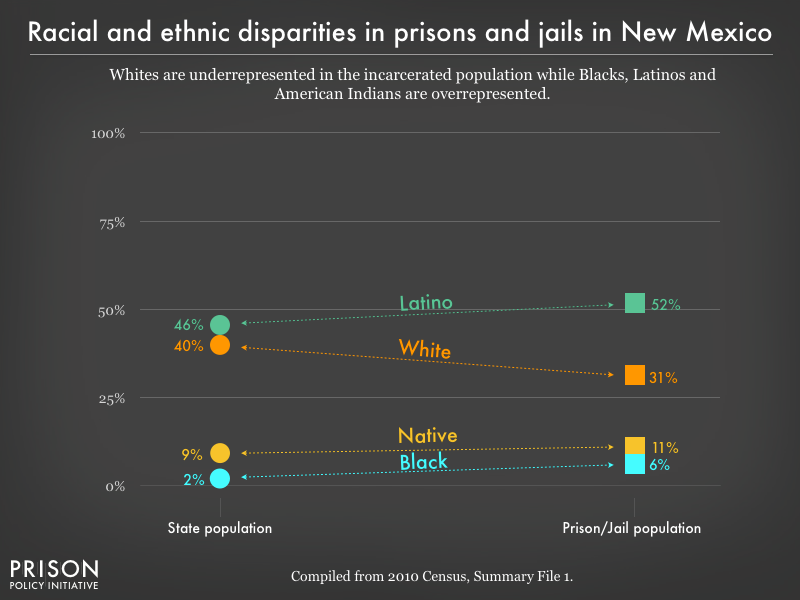 See also our detailed graphs about Whites, Hispanics, Blacks, and American Indians/Native Americans in New Mexico prisons and jails.
New Mexico's criminal justice system is more than just its prisons and jails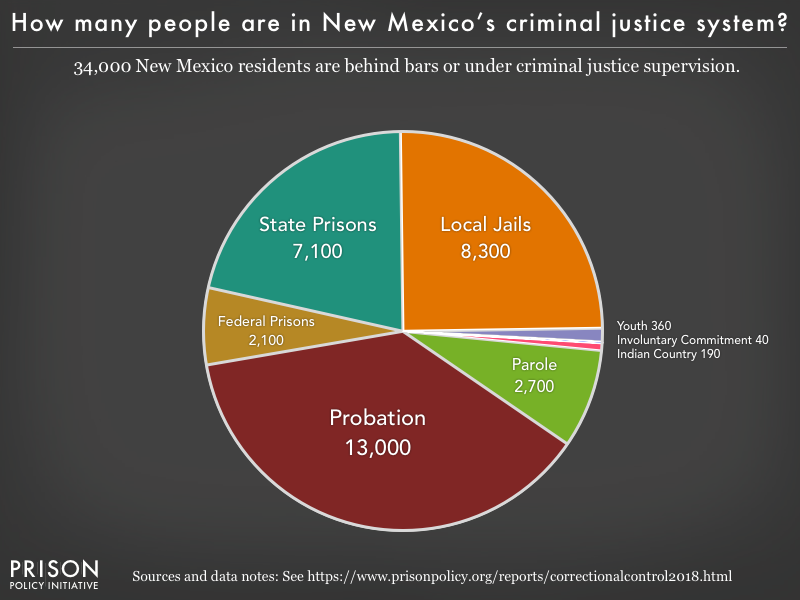 Data on COVID-19 in New Mexico jails and prisons
If you're looking for case or death counts, our friends at the COVID-19 Behind Bars Data Project have a detailed spreadsheet whose numbers may be as current as (or more current than) the state prison system's own data. To learn how New Mexico ranks on other important pandemic-related issues, see our resources below:
Our other articles about New Mexico
Other resources