Iowa profile
The graphs on this page are from our 50 State Incarceration Profiles.
Change over time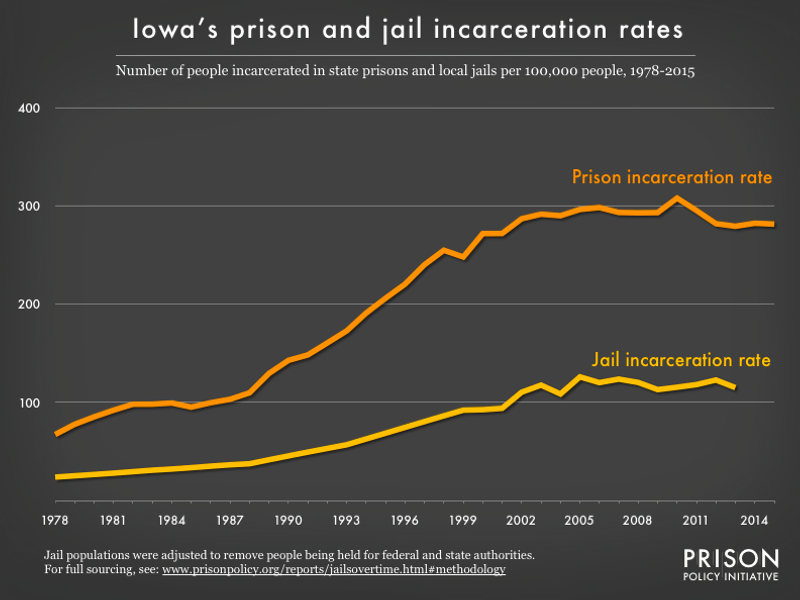 Also see these Iowa graphs:
Racial disparities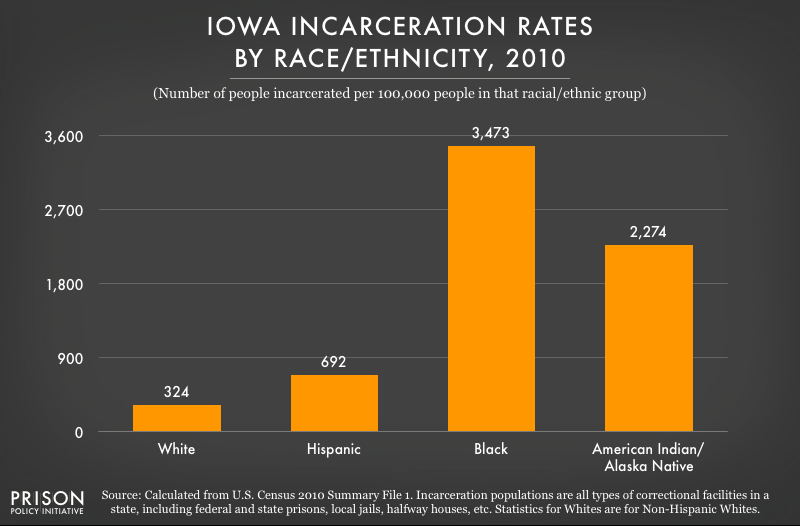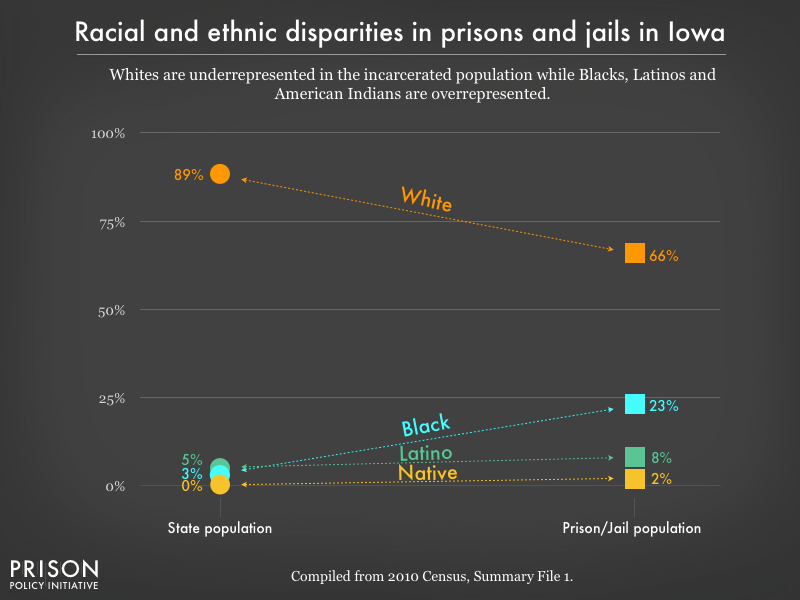 See also our detailed graphs about Whites, Hispanics, and Blacks in Iowa prisons and jails.
The big picture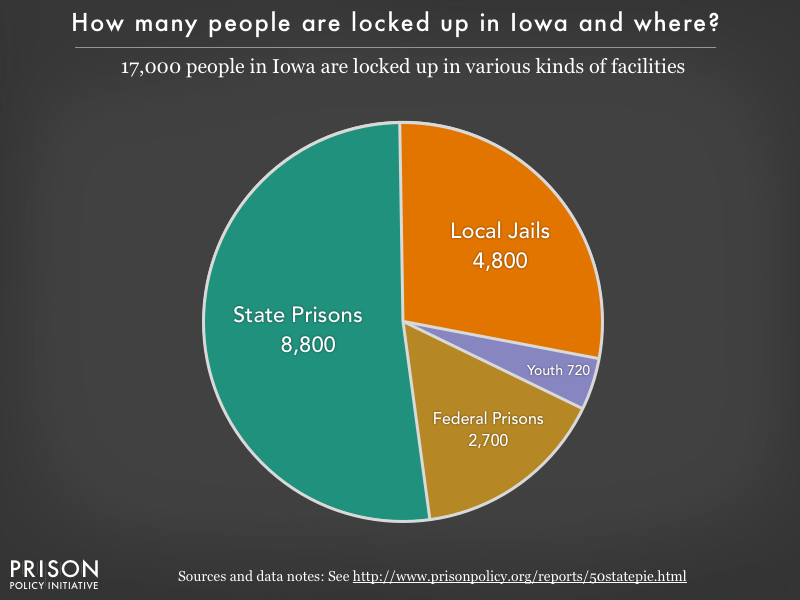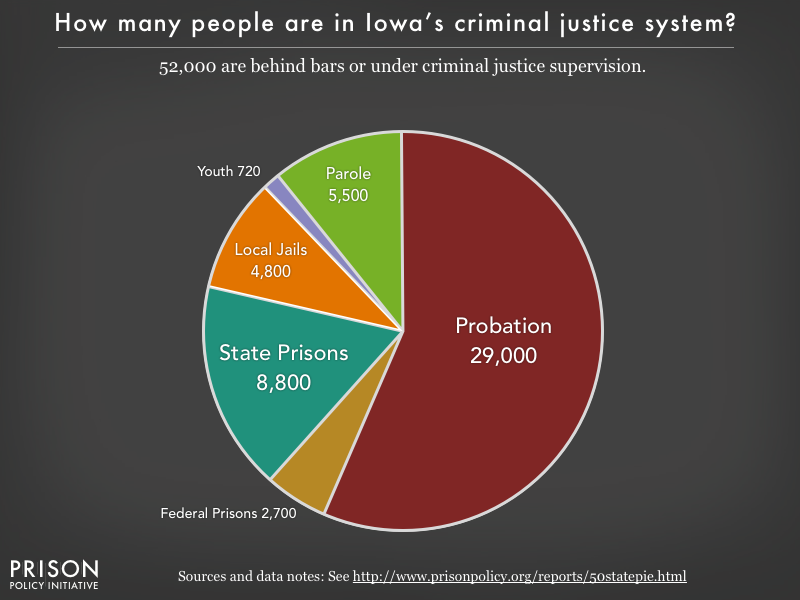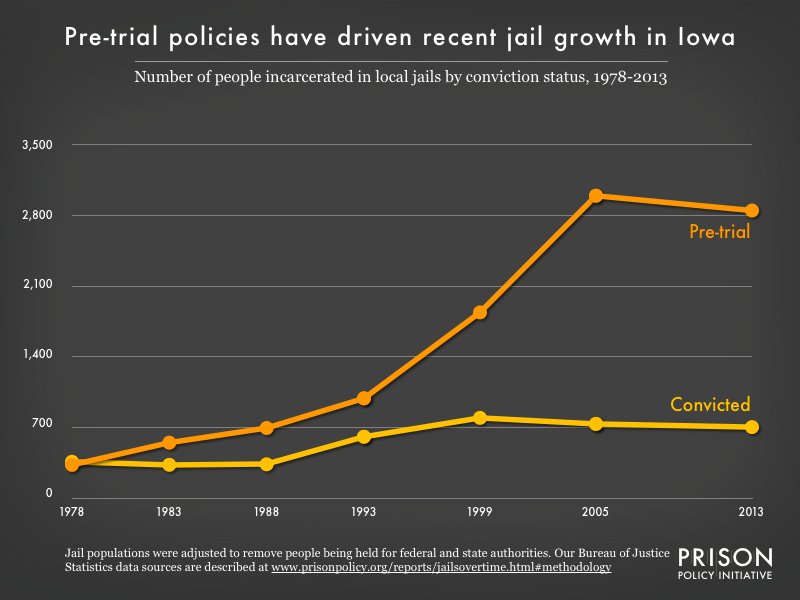 Other research and materials on Iowa
Iowa Governor pledges to address cost of prison and jail phone calls by Peter Wagner, December 28, 2015
Keynote at Iowa Justice Summit by Peter Wagner, August 31, 2015

Prisons and City Elections, Joyce Russell, Iowa Public Radio November 3, 2009
New York Times profiles Anamosa Iowa, where a district is almost entirely people in prison, by Peter Wagner, Prison Gerrymandering Blog, October 24, 2008
How does the Iowa incarceration rate measure up in the global context?