Pennsylvania profile
96,000 people from Pennsylvania are behind bars today.
Continue reading for more data on Pennsylvania's prison and jail populations, as well as the number of people on probation and parole. You can also see data for another state or for the U.S. in general. And if you don't find what you're looking for here, try our Research Library.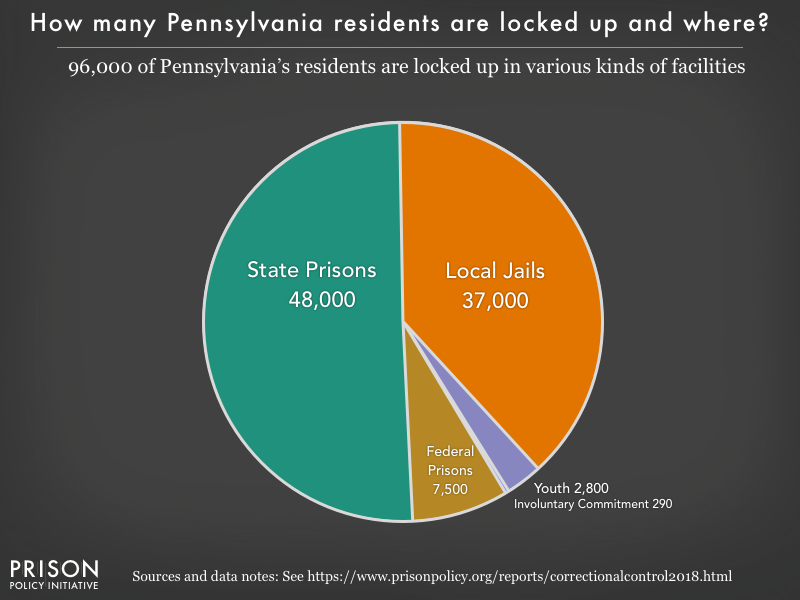 Rates of imprisonment have grown dramatically in the last 40 years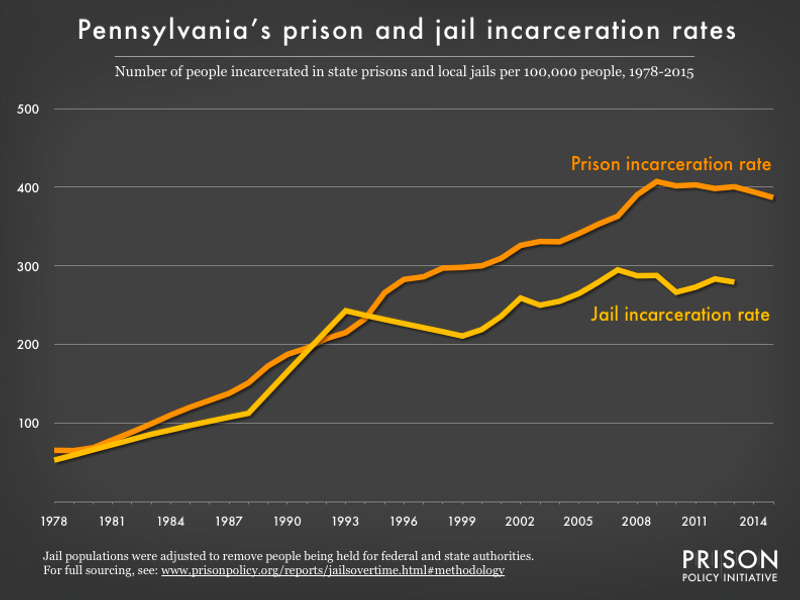 Also see these Pennsylvania graphs: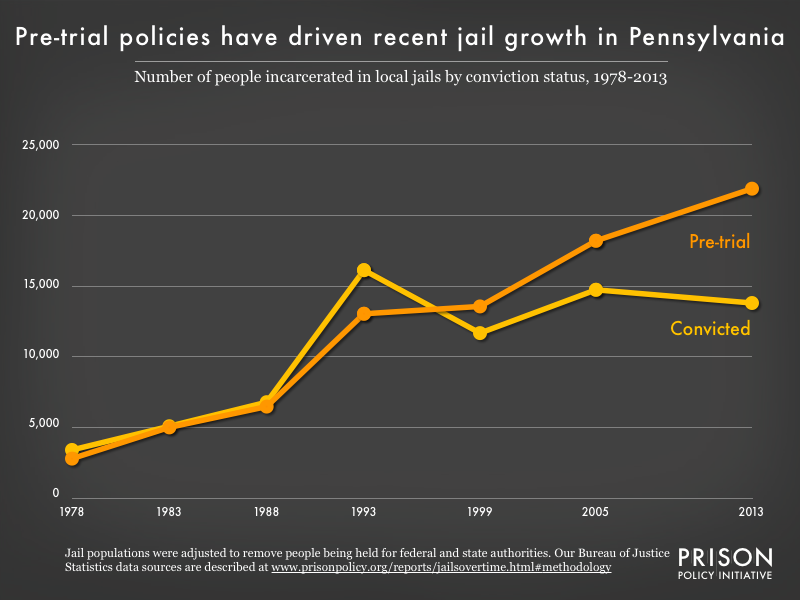 Today, Pennsylvania's incarceration rates stand out internationally
People of color are overrepresented in prisons and jails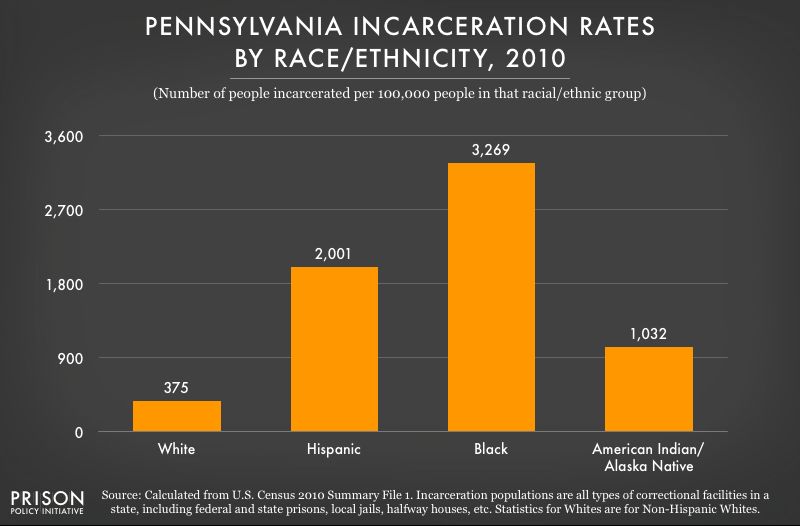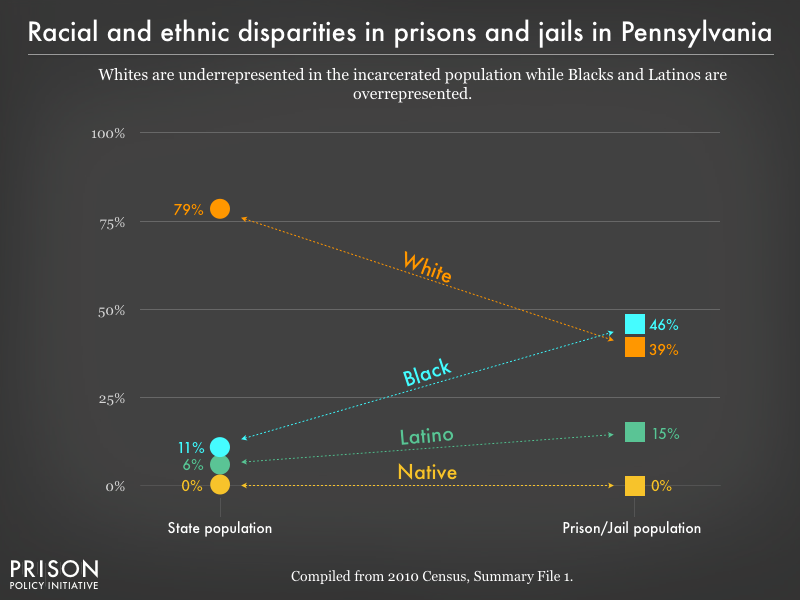 See also our detailed graphs about Whites, Hispanics, and Blacks in Pennsylvania prisons and jails.
Pennsylvania's criminal justice system is more than just its prisons and jails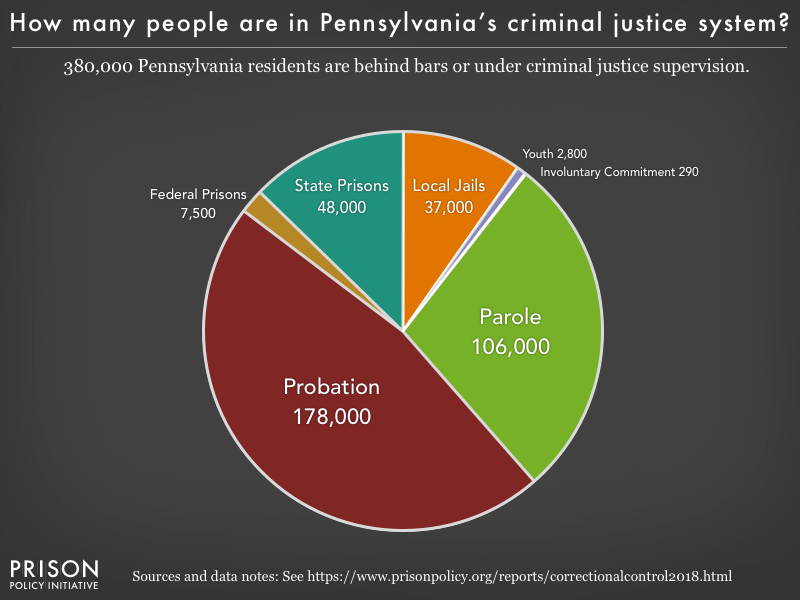 Our other articles about Pennsylvania
Other resources