Pennsylvania profile
The graphs on this page are from our 50 State Incarceration Profiles.
Over time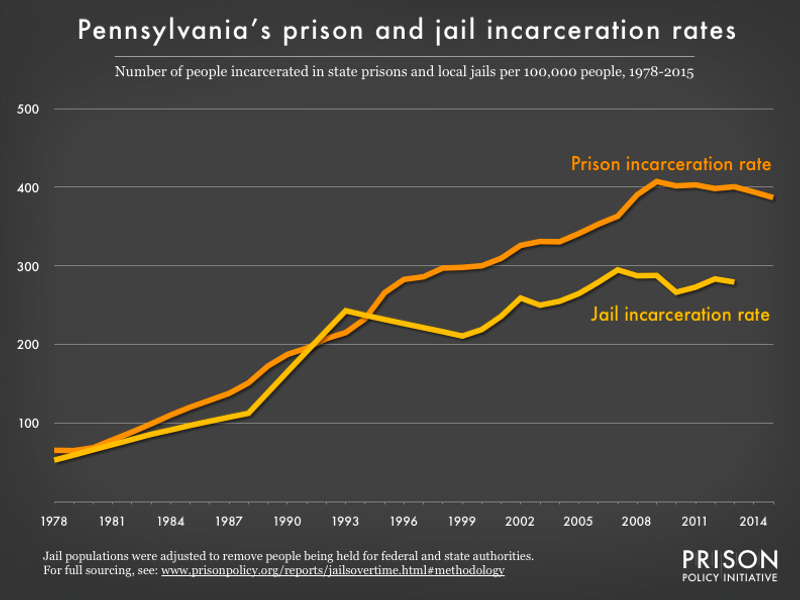 You can also see the same graph expressed as numbers rather than as rates per 100,000.
Racial disparities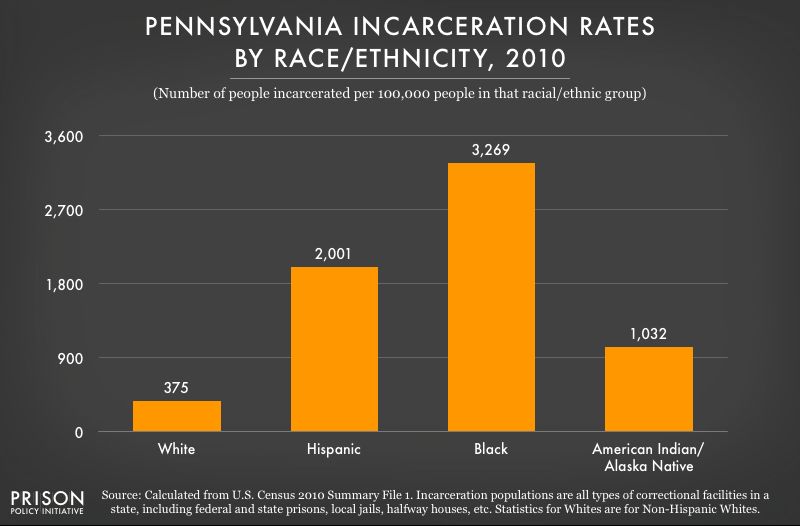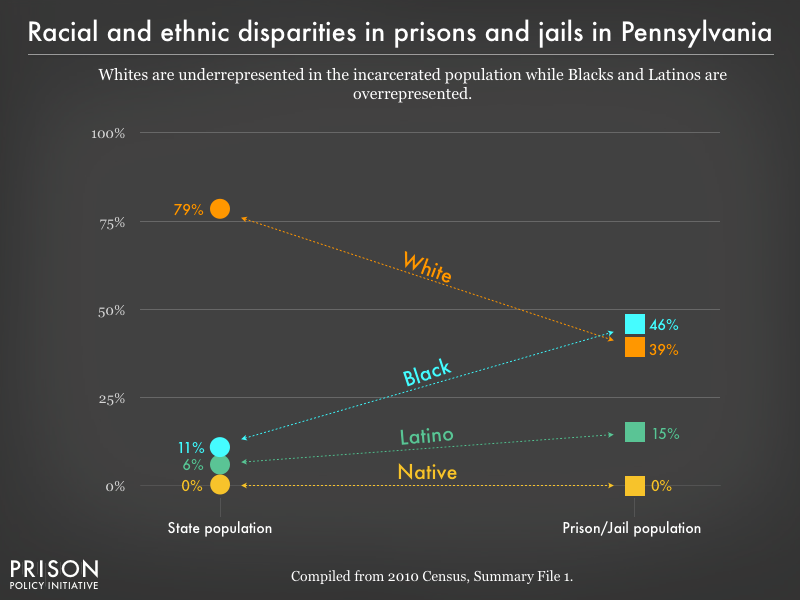 See also our detailed graphs about Whites, Hispanics, and Blacks in Pennsylvania prisons and jails.
The big picture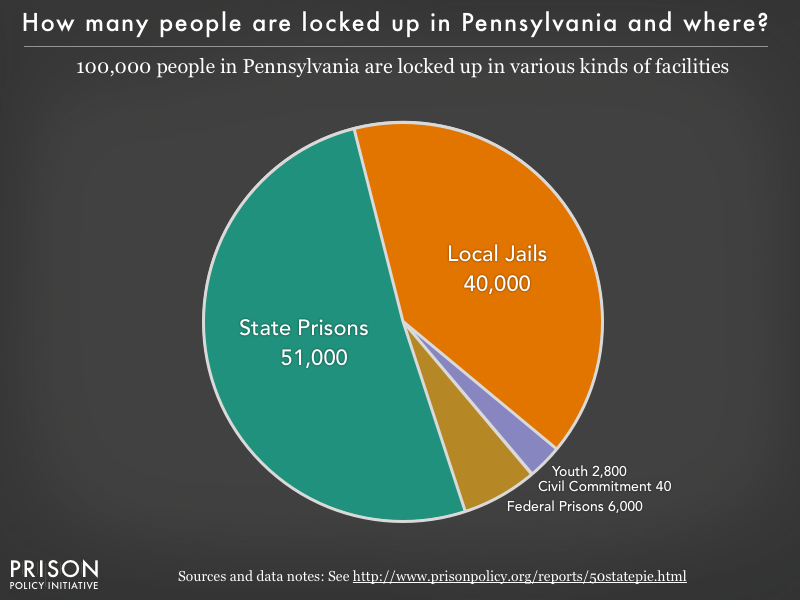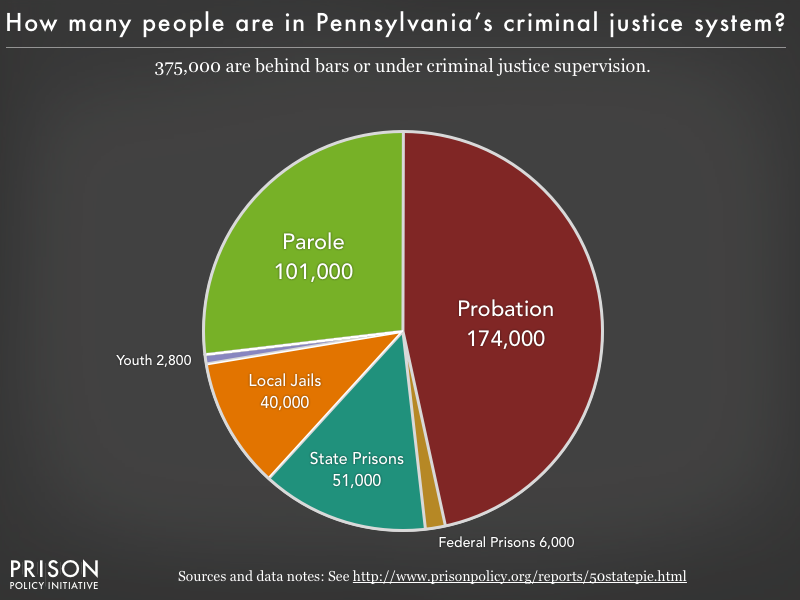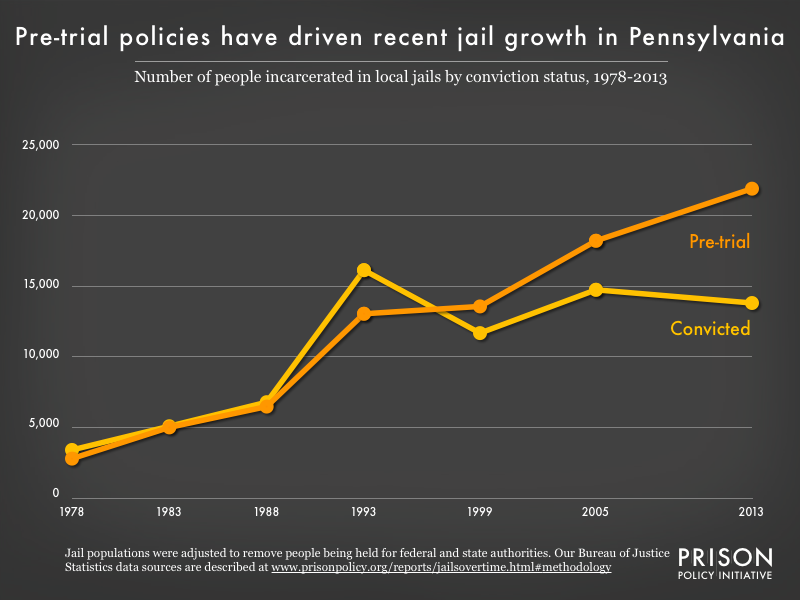 Other research and materials on Pennsylvania
Prison Policy Initiative research displayed outside of Philadelphia City Hall by Peter Wagner, October 30, 2015
FCC caps cost of phone calls to prison inmates, by Andrew McGill, Pittsburgh Post-Gazette, August 10, 2013
Importing Constituents: Prisoners and Political Clout in Pennsylvania, by Peter Wagner and Elena Lavarreda, June 26, 2009
Report: Census Prisoner Count Dilutes Urban Political Clout By Amaris Elliott-Engel, The Legal Intelligencer, June 26, 2009
In Memory of Jon E. Yount (1938 - 2012), by Peter Wagner, Prison Policy Initiative Blog, May 22, 2012
How does the Pennsylvania incarceration rate measure up in the global context?