Tennessee profile
Change over time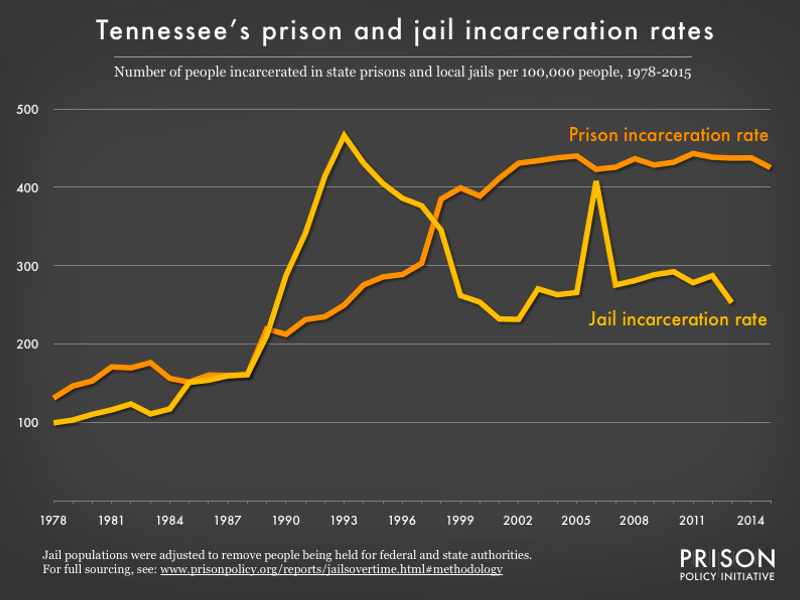 More than third of the people held in jails in Tennessee are held for federal or state agencies, primarily the state prison system. To avoid counting them twice, this population is not included in the yellow jails line. For annual counts of people in jails held for federal or state authorizes in Tennessee, see our table "Jail and prison incarcerated populations by state over time."
Also see these Tennessee graphs:
Racial disparities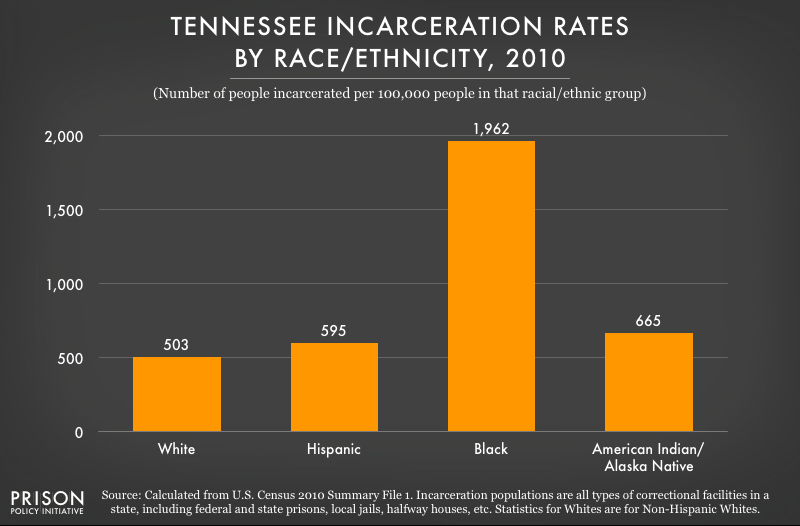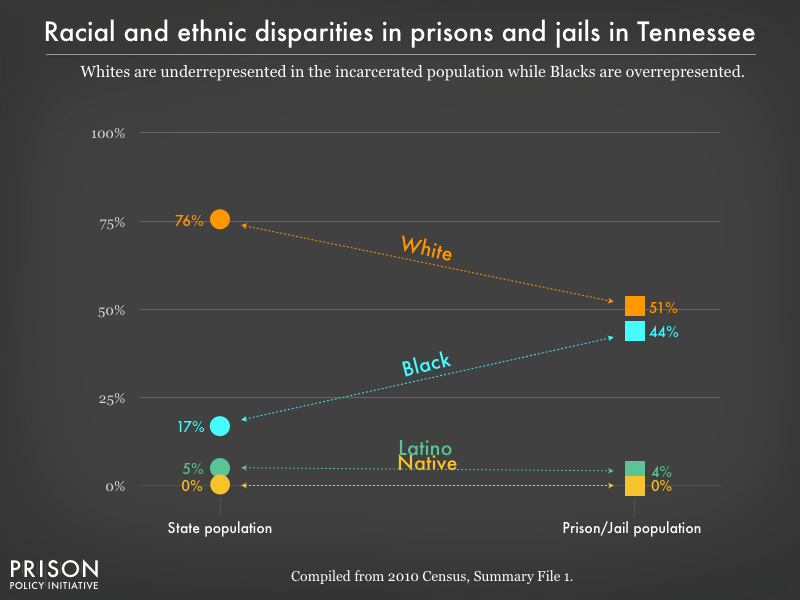 See also our detailed graphs about Whites and Blacks in Tennessee prisons and jails.
The big picture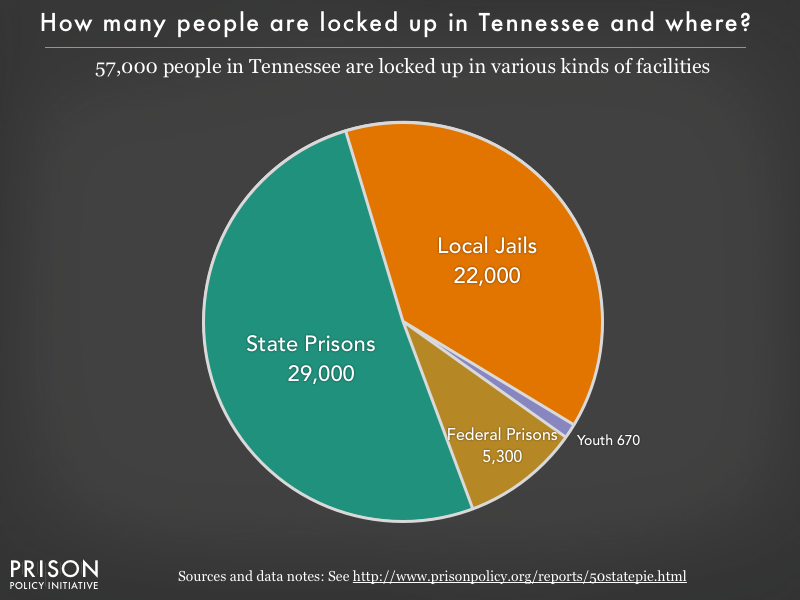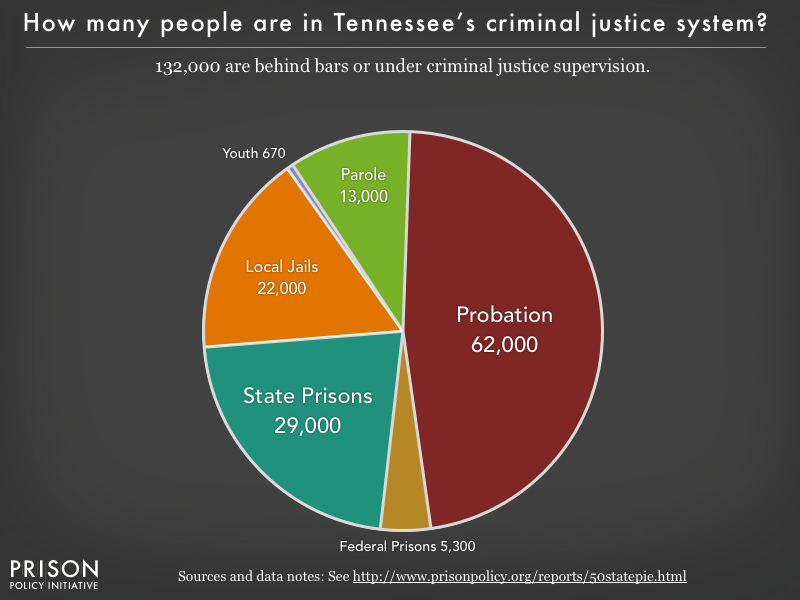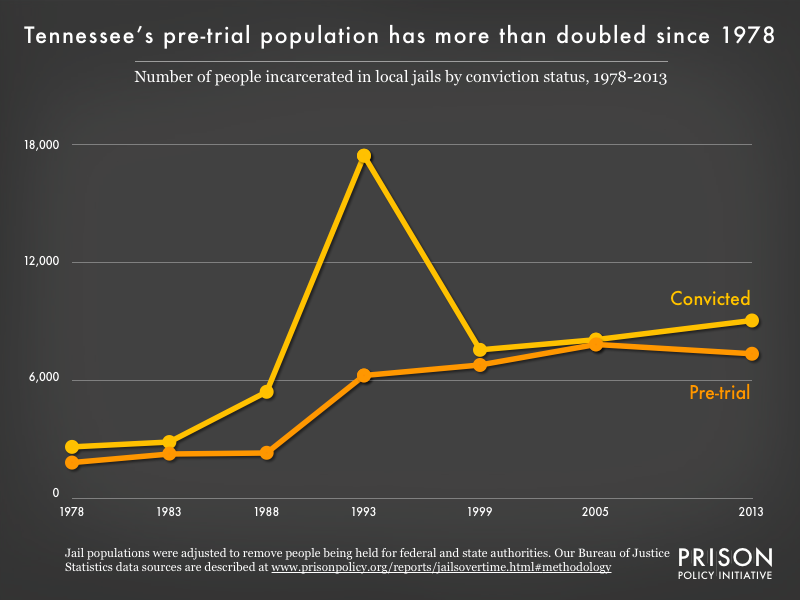 This graph excludes people held for state or federal authorities from the total count of people held in Tennessee jails. Because a significant proportion (33%) of the population in Tennessee's jails is held for the state prison system and the U.S. Marshals Service, this graph likely overstates the convicted population and understates the pre-trial population.
Our other articles about Tennessee
Orange Is the New Green: Is Knox County's New Video-Only Visitation Policy for Inmates Really About Safety—or Is it About Money? by Cari Wade Gervin, Metropulse, July 2, 2014
Prison-based gerrymandering in Tennessee Counties, by Peter Wagner and Aleks Kajstura, Prison Gerrymandering Blog, September 26, 2011
Phantom Constituents in Tennessee's Boards of County Commissioners, by Peter Wagner and JooHye DellaRocco, February 21, 2008
Group says prisoners skew political clout, by Erik Schelzig, Associated Press, February 21, 2008
How does the Tennessee incarceration rate measure up in the global context?
Other resources