Utah profile
Change over time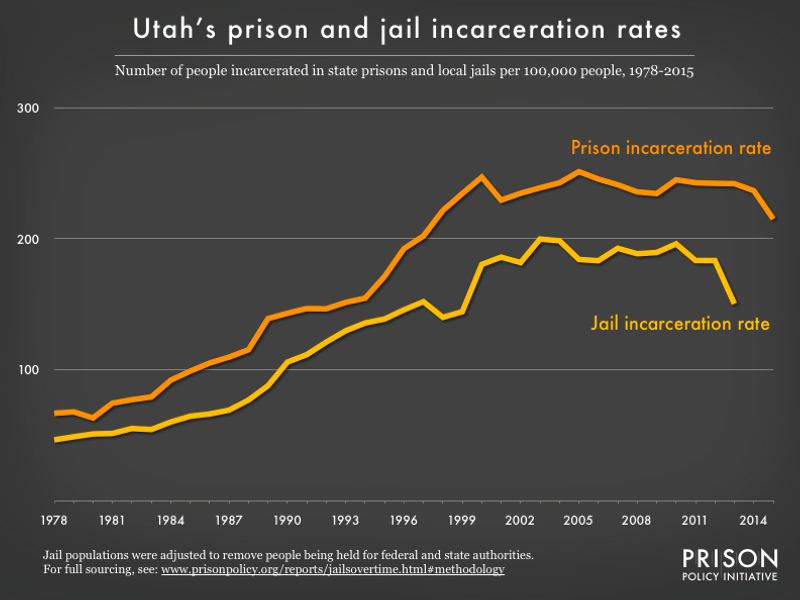 Also see these Utah graphs:
Racial disparities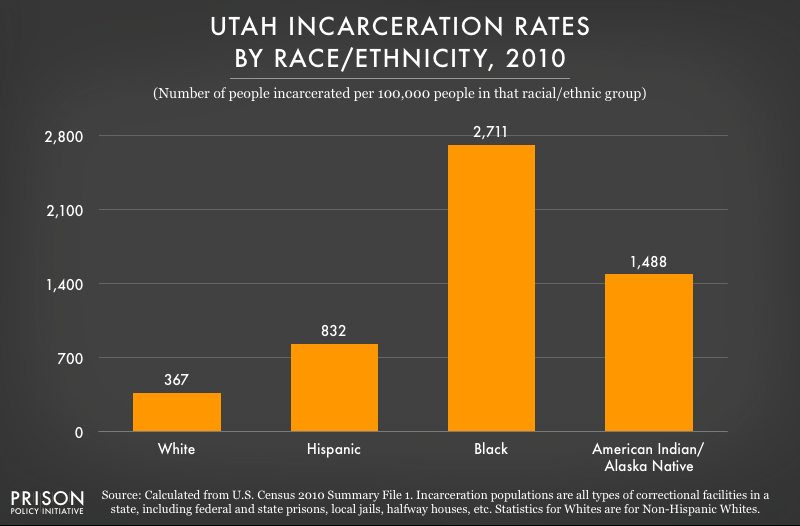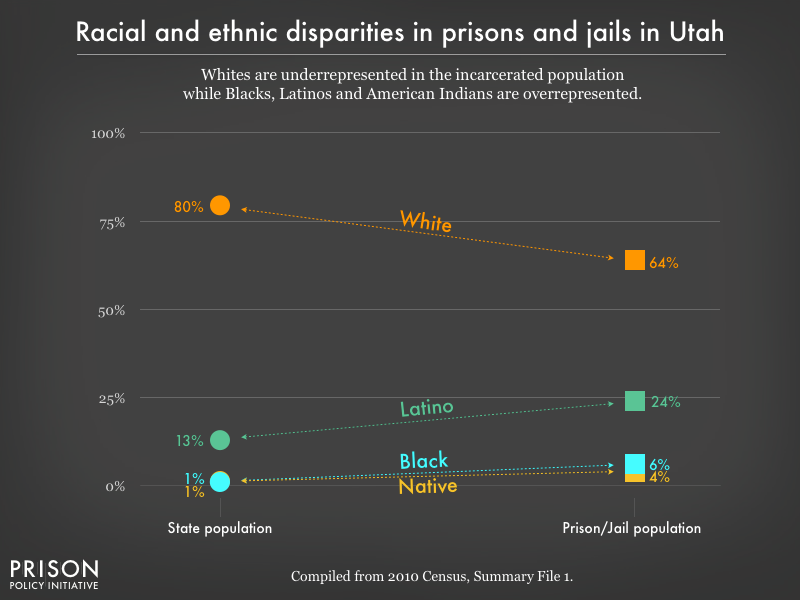 See also our detailed graphs about Whites, Hispanics, Blacks, and American Indians/Native Americans in Utah prisons and jails.
The big picture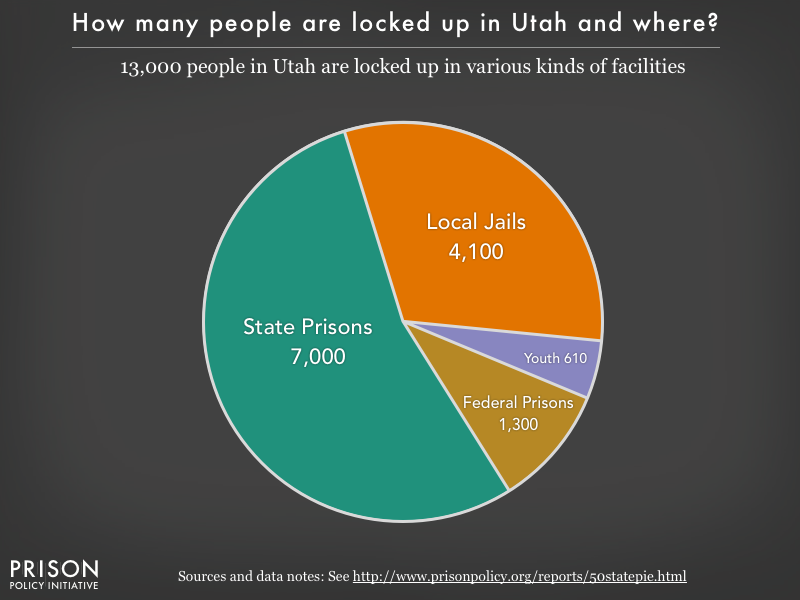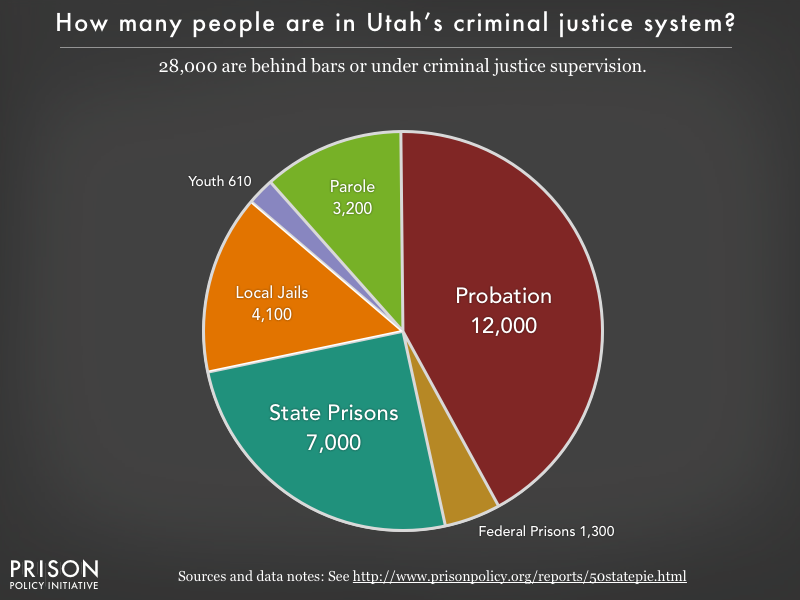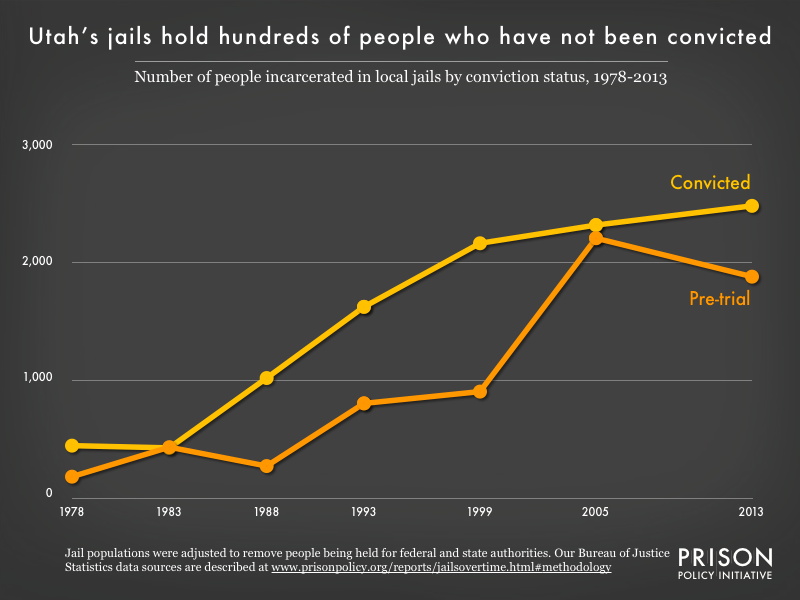 This graph excludes people held for state or federal authorities from the total count of people held in Utah jails. Because a significant proportion (30%) of the population in Utah's jails is held for the other authorities, this graph likely overstates the convicted population and understates the pre-trial population.
Our other articles about Utah
Other resources