Utah profile
14,000 people from Utah are behind bars today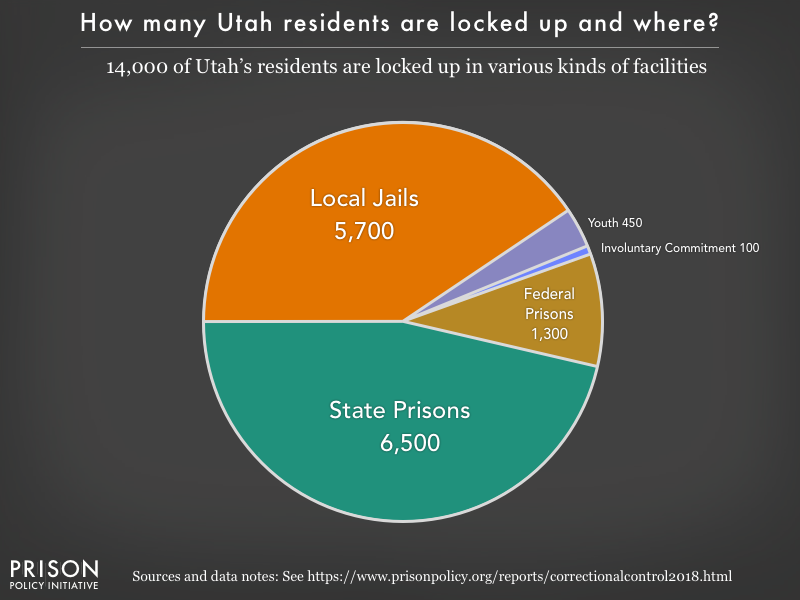 Rates of imprisonment have grown dramatically in the last 40 years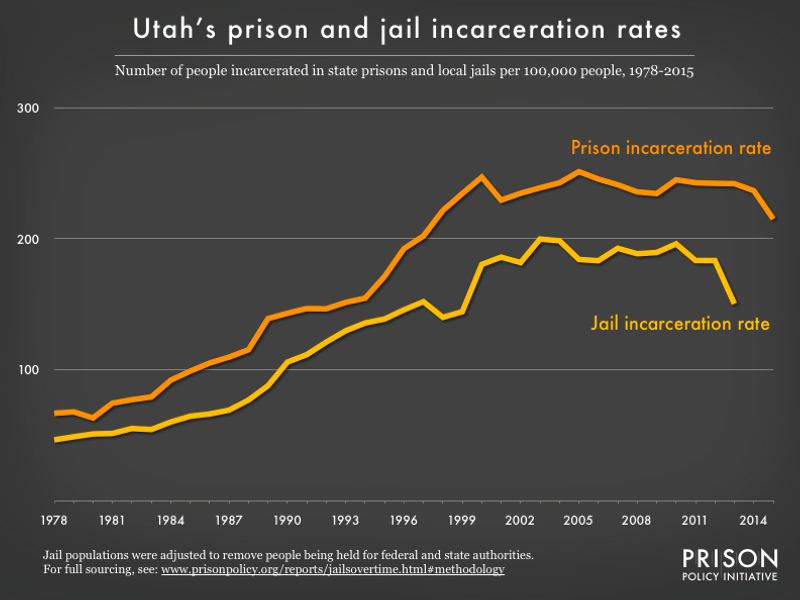 Also see these Utah graphs: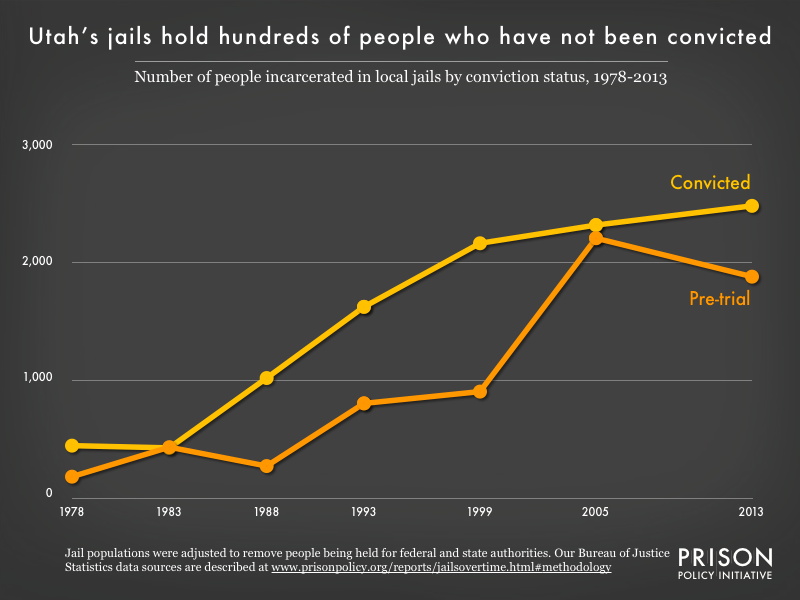 This graph excludes people held for state or federal authorities from the total count of people held in Utah jails. Because a significant proportion (30%) of the population in Utah's jails is held for the other authorities, this graph likely overstates the convicted population and understates the pre-trial population.
Today, Utah's incarceration rates stand out internationally
People of color are overrepresented in prisons and jails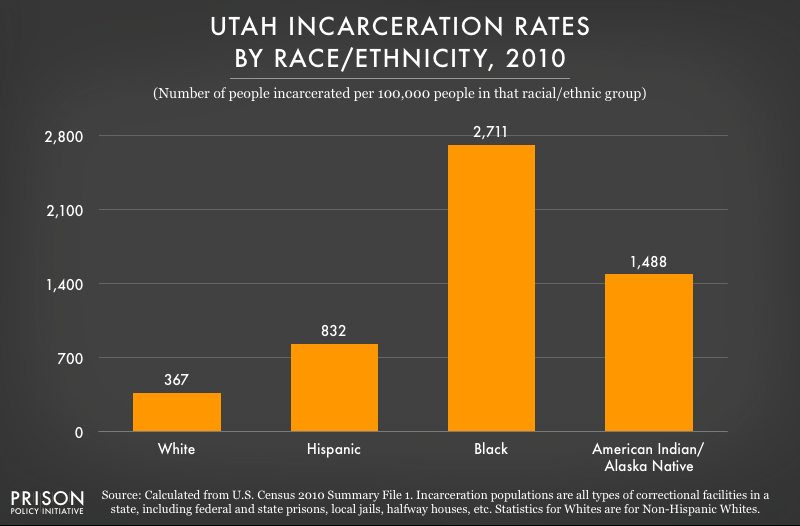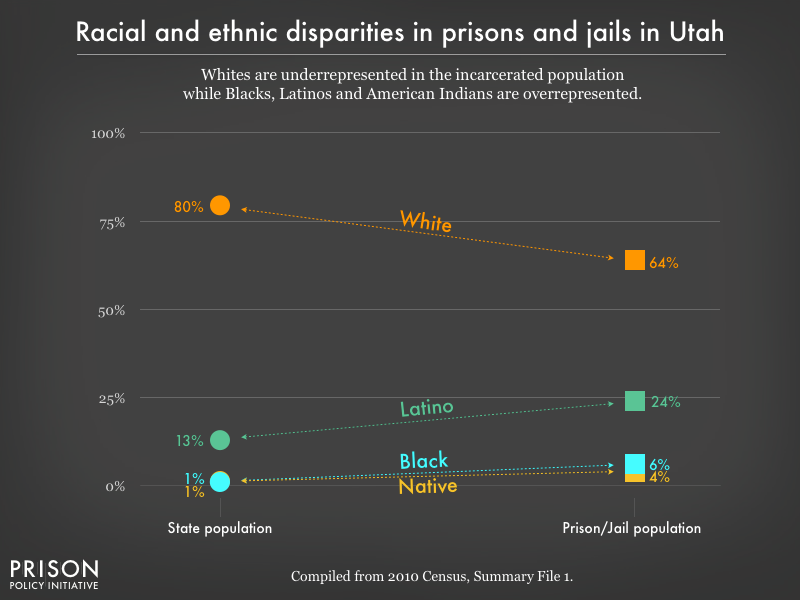 See also our detailed graphs about Whites, Hispanics, Blacks, and American Indians/Native Americans in Utah prisons and jails.
Utah's criminal justice system is more than just its prisons and jails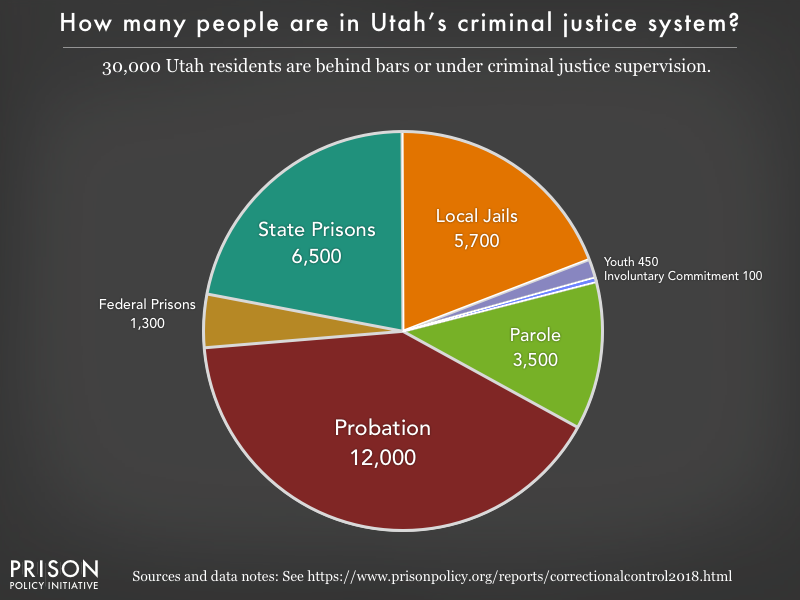 Our other articles about Utah
Other resources