Arizona profile
The graphs on this page are from our 50 State Incarceration Profiles.
Change over time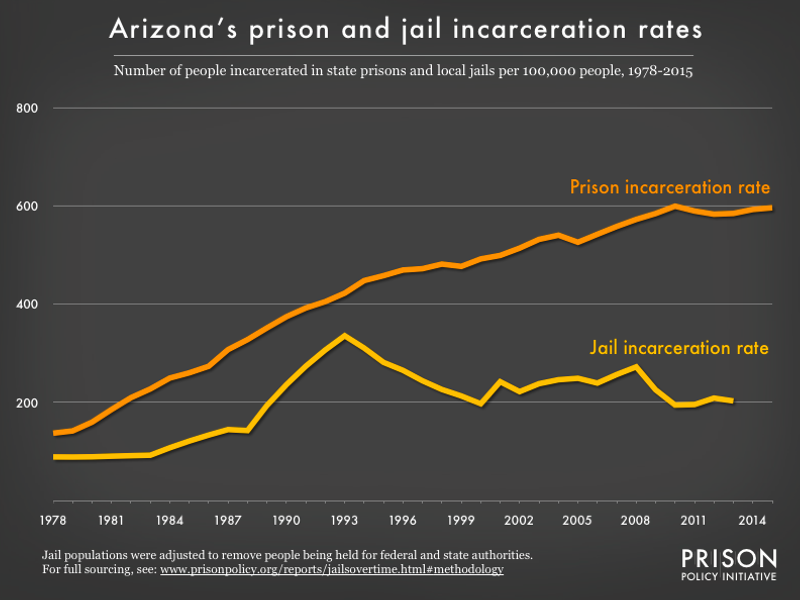 Also see these Arizona graphs:
Racial disparities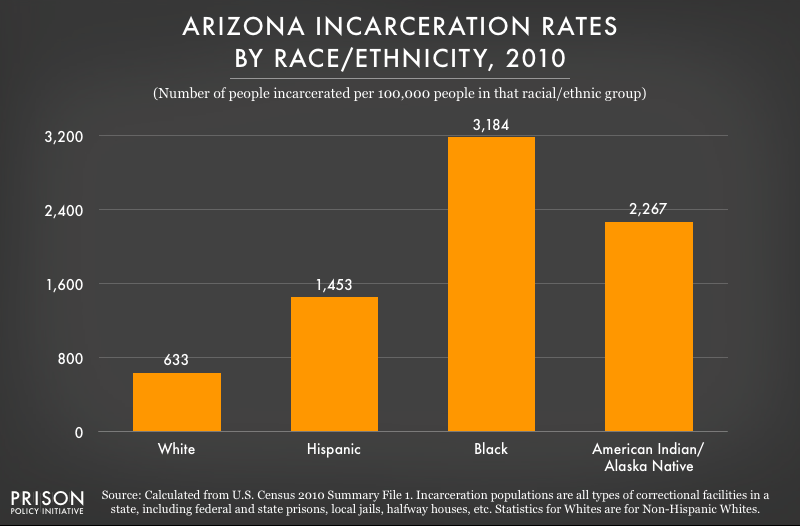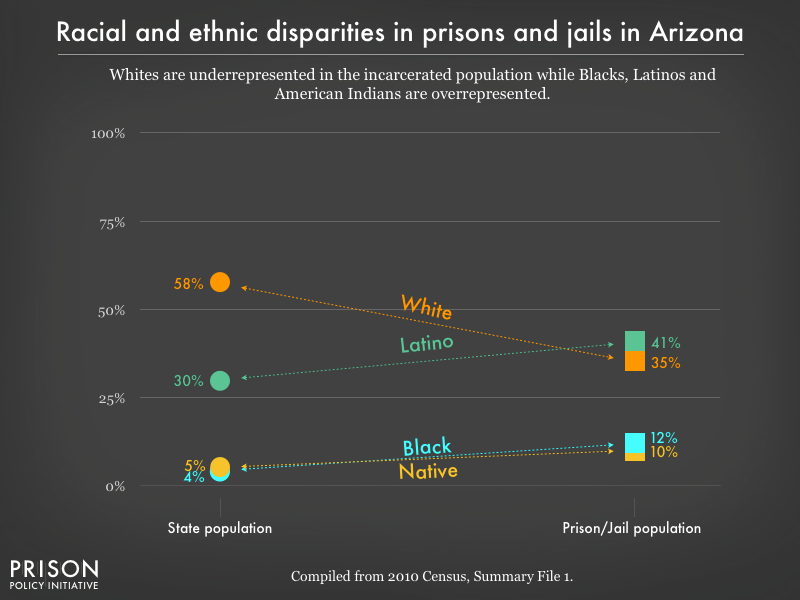 See also our detailed graphs about Whites, Hispanics, Blacks, and American Indians/Native Americans in Arizona prisons and jails. Additionally see our graph about Native Hawaiians/Pacific Islanders who are overrepresented in Arizona prisons because Hawaii outsources a significant portion of its incarcerated population to a private prison in Eloy, Arizona.
The big picture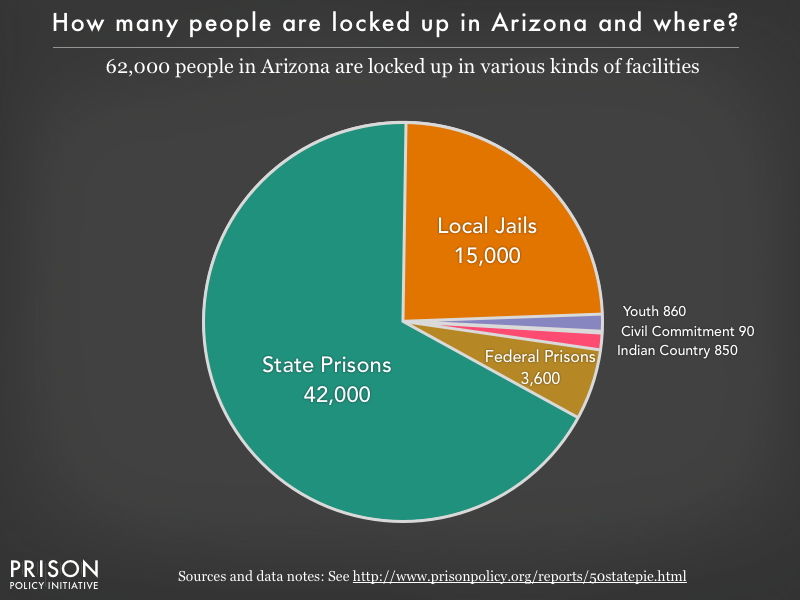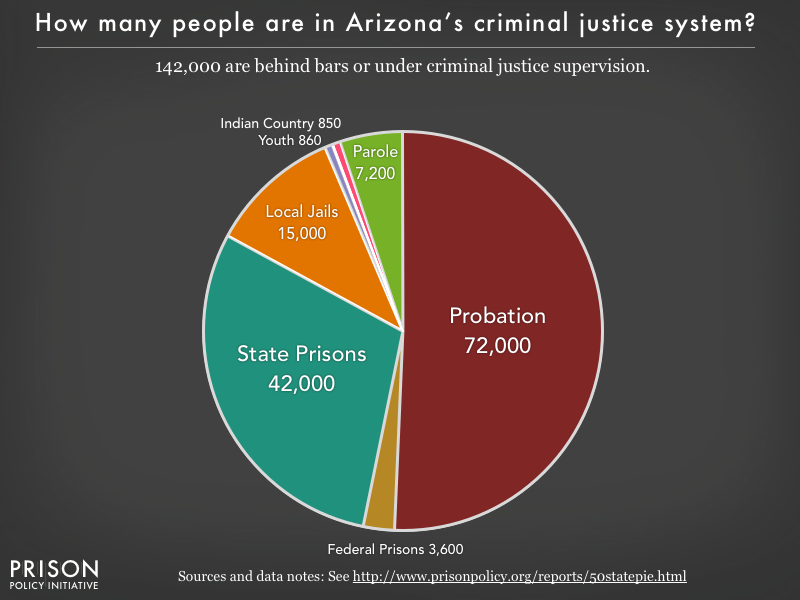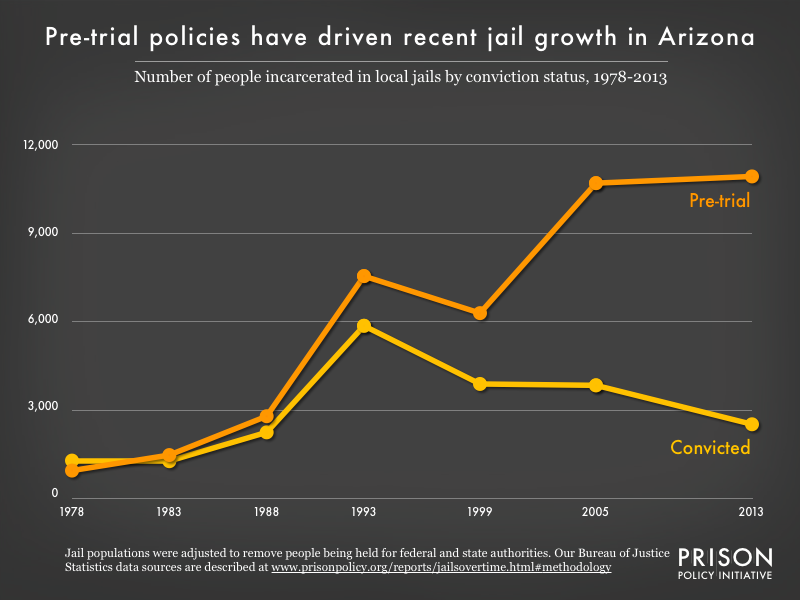 Other research and materials on Arizona