Mississippi profile
29,000 people from Mississippi are behind bars today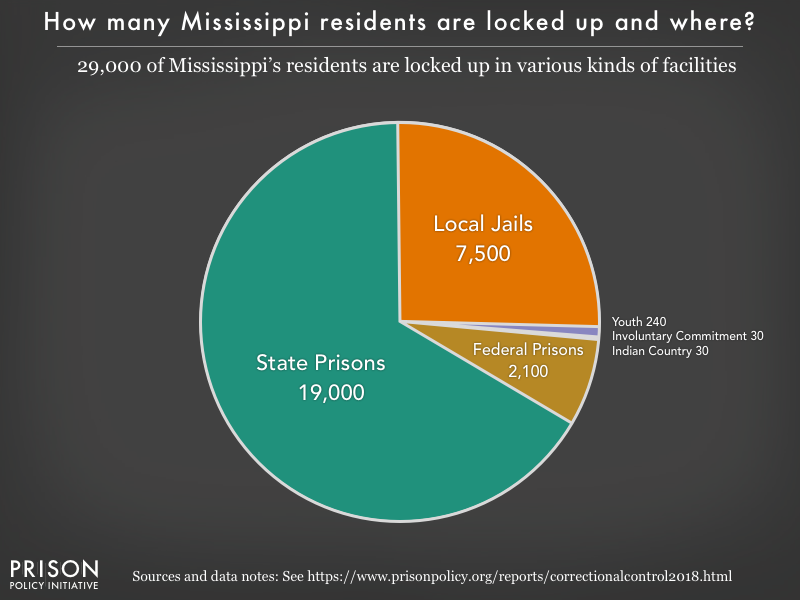 Rates of imprisonment have grown dramatically in the last 40 years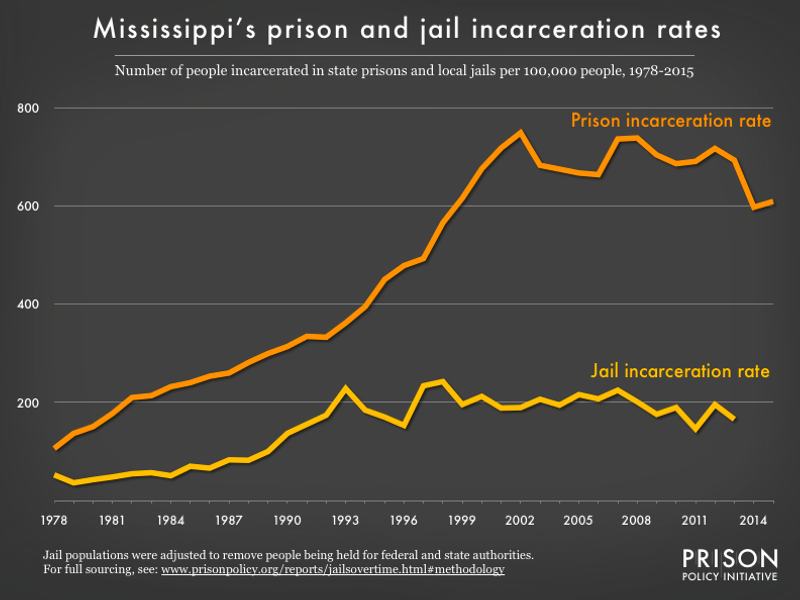 More than half of the people held in jails in Mississippi are held for federal or state agencies, primarily the state prison system.To avoid counting them twice, this population is not included in the yellow jails line. For annual counts of people in jails held for federal or state authorizes in Mississippi, see our table "Jail and prison incarcerated populations by state over time."
Also see these Mississippi graphs: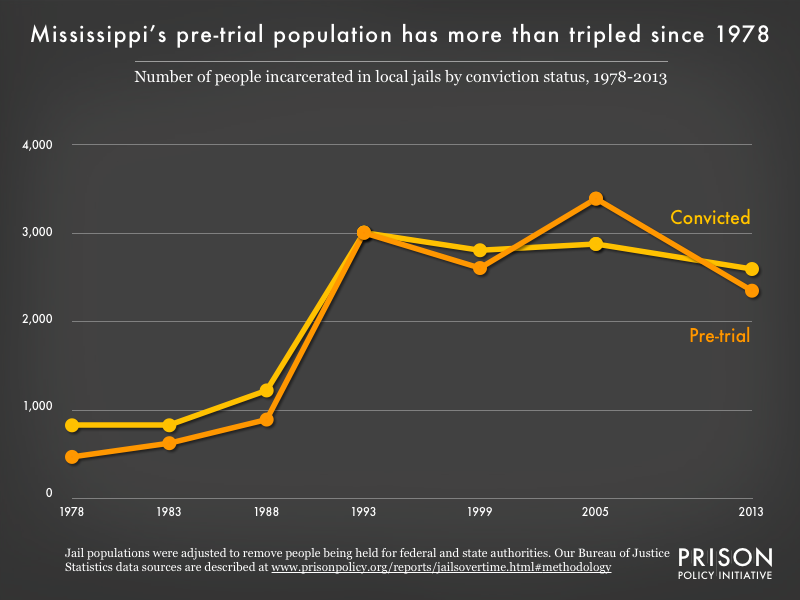 This graph excludes people held for state or federal authorities from the total count of people held in Mississippi jails. Because a tremendous proportion (48%) of the population in Mississippi's jails is held for the state prison system, this graph likely overstates the convicted population and understates the pre-trial population.
Today, Mississippi's incarceration rates stand out internationally
People of color are overrepresented in prisons and jails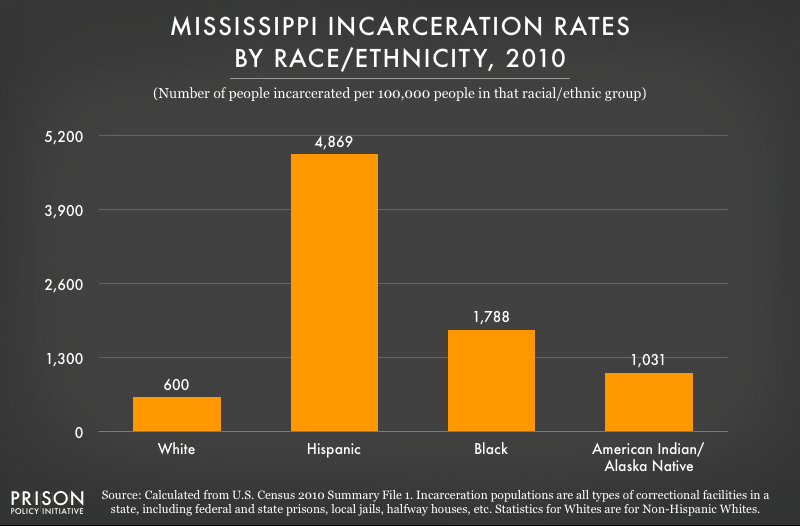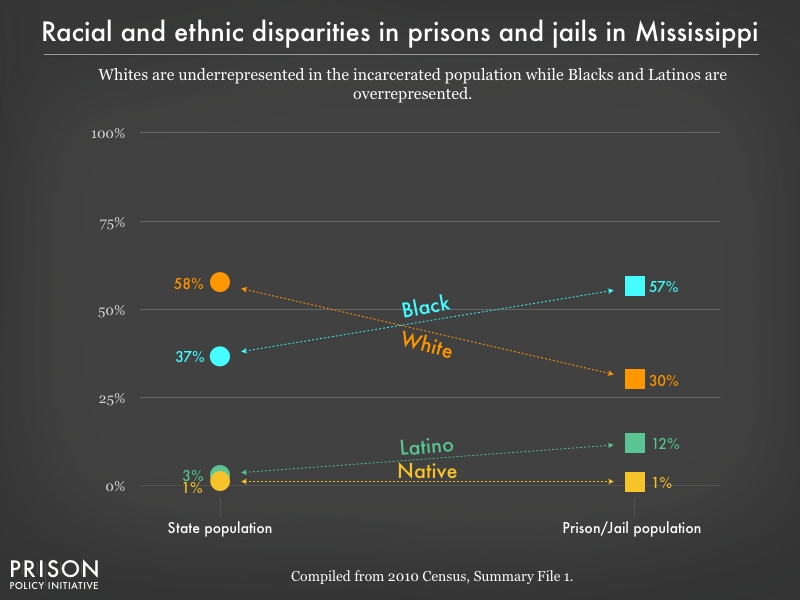 See also our detailed graphs about Whites, Hispanics, and Blacks in Mississippi prisons and jails.
The relatively high proportion of Hispanics incarcerated in Mississippi is due largely to the Adams County Correctional Center, a Corrections Corporation of American facility that contracts with the Federal Bureau of Prisons to hold immigration detainees.
Mississippi's criminal justice system is more than just its prisons and jails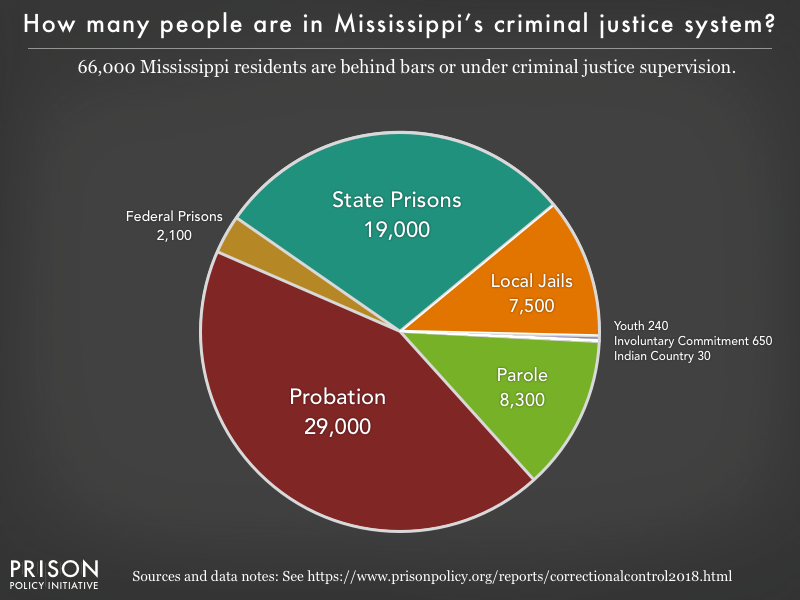 Our other articles about Mississippi
Other resources