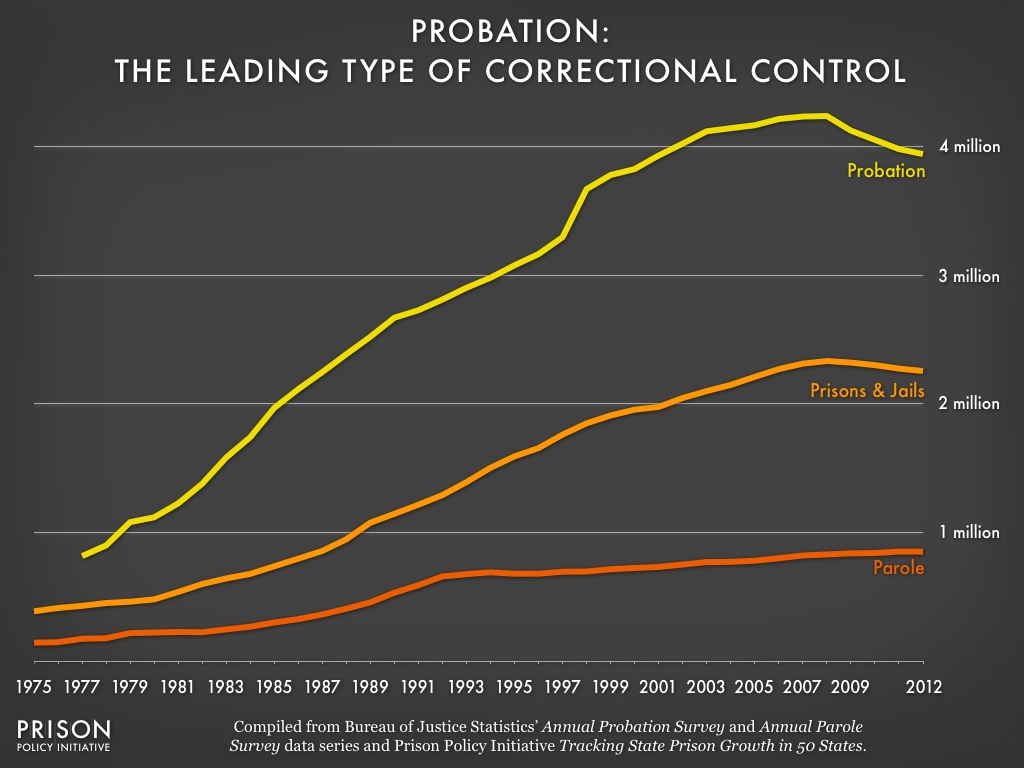 Data Source: Compiled from Bureau of Justice Statistics' Annual Probation Survey and Annual Parole Survey data series and Prison Policy Initiative Tracking State Prison Growth in 50 States. (Graph: Peter Wagner, 2015)
This graph originally appeared in Probation: The nicest sounding way to grease the skids of mass incarceration.
Since the beginning of the statistics almost 40 years ago, the probation population has grown much more quickly than either the number of people on parole or the number of people in federal, state and local prisons and jails. While about 2.3 million U.S. residents were behind bars in 2012, almost 4 million residents were under probation.