Jails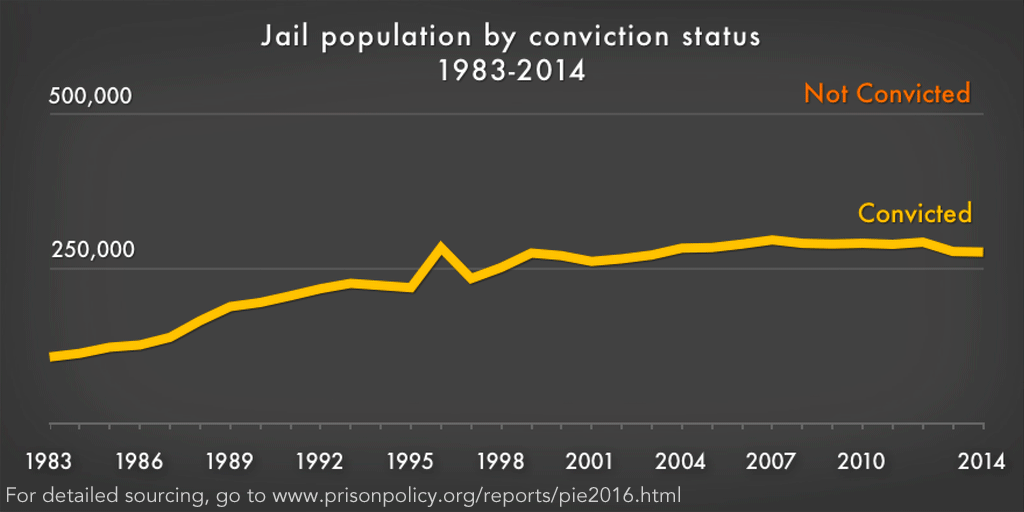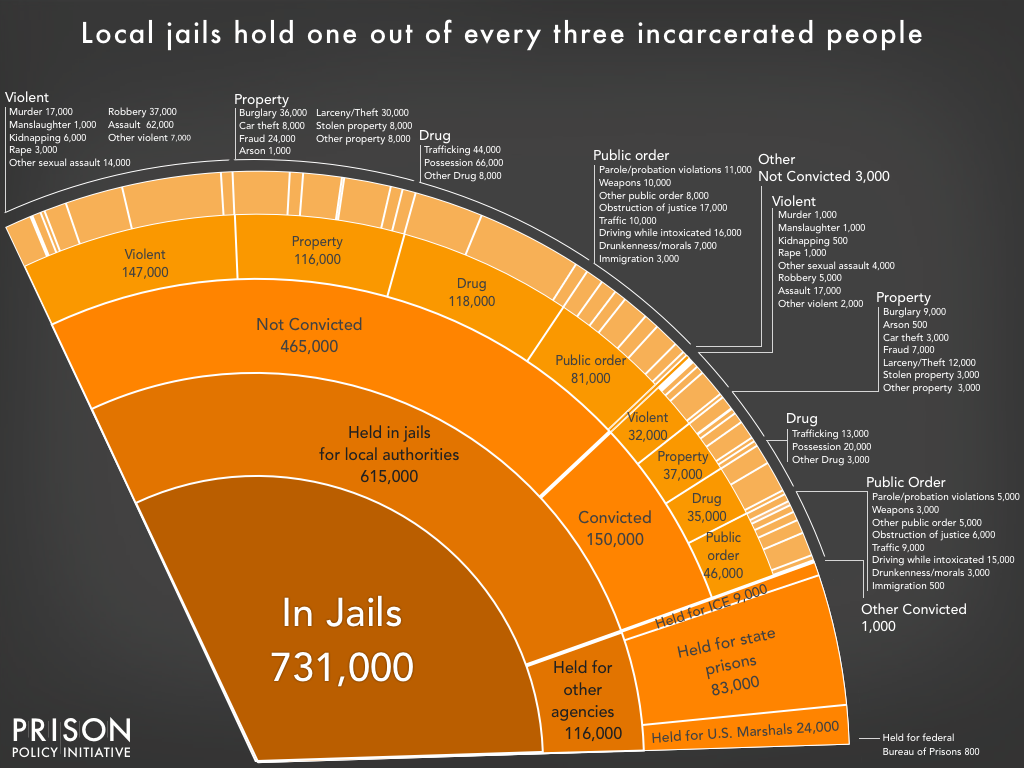 One out of every three people who were behind bars last night were confined in a jail; two out of every three correctional facilities is a jail, and almost every person (95%) released from a correctional facility today was released from a jail.
Jails are literally mass incarceration's front door, yet the scant attention paid to jails and jail policy is itself a key impediment to reform.
The Prison Policy Initiative seeks to put jails and the need for jail reform directly into the national discussion on criminal justice reform.
Below is some of our key research about jail and jail policies:
The U.S. jail population has tripled over the last three decades and our first-of-its-kind report looks at state trends to answer the question: what's actually driving jail growth? Featuring more than 150 state-level graphs and state-by-state comparisons, we expose the real drivers: pre-trial detention and the renting of jail space to other authorities.
Our report and comprehensive graphic provide the big picture: 2.3 million people are locked up in more than 6,000 correctional facilities operated by thousands of agencies. The "whole pie" gives the public and policymakers the foundation to now consider the types of changes that would end the country's reign as the number one incarcerator in the world.
Our report uncovers where and why women fall under the control of our local, state, and federal systems. For the first time, we use our "whole pie" approach to give the public and policymakers the foundation to end mass incarceration without leaving women behind.
With data scientist Daniel Kopf, we find that the ability to pay money bail is impossible for too many defendants because it represents eight months of a typical defendant's income.
See also:
The jails and pre-trial detention sections of our Research Clearinghouse for comprehensive edited links to empirical research by other organizations.