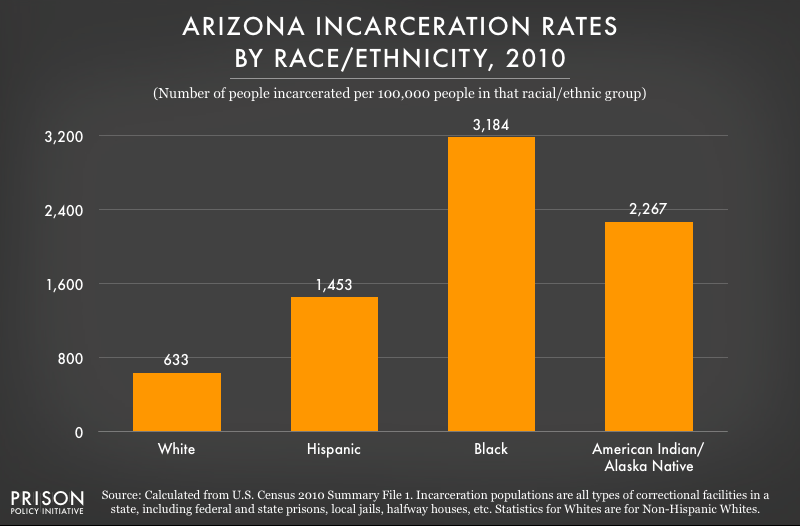 Native Hawaiian/Pacific Islanders are overrepresented in Arizona prisons because Hawaii outsources a significant portion of its incarcerated population to a private prison in Eloy, Arizona.

Data Source: U.S. Census 2010, Summary File 1. (Graph: Leah Sakala, May 2014)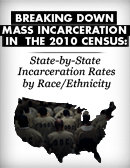 This graph is a part of Breaking Down Mass Incarceration in the 2010 Census: State-by-State Incarceration Rates by Race/Ethnicity, a Prison Policy Initiative briefing.