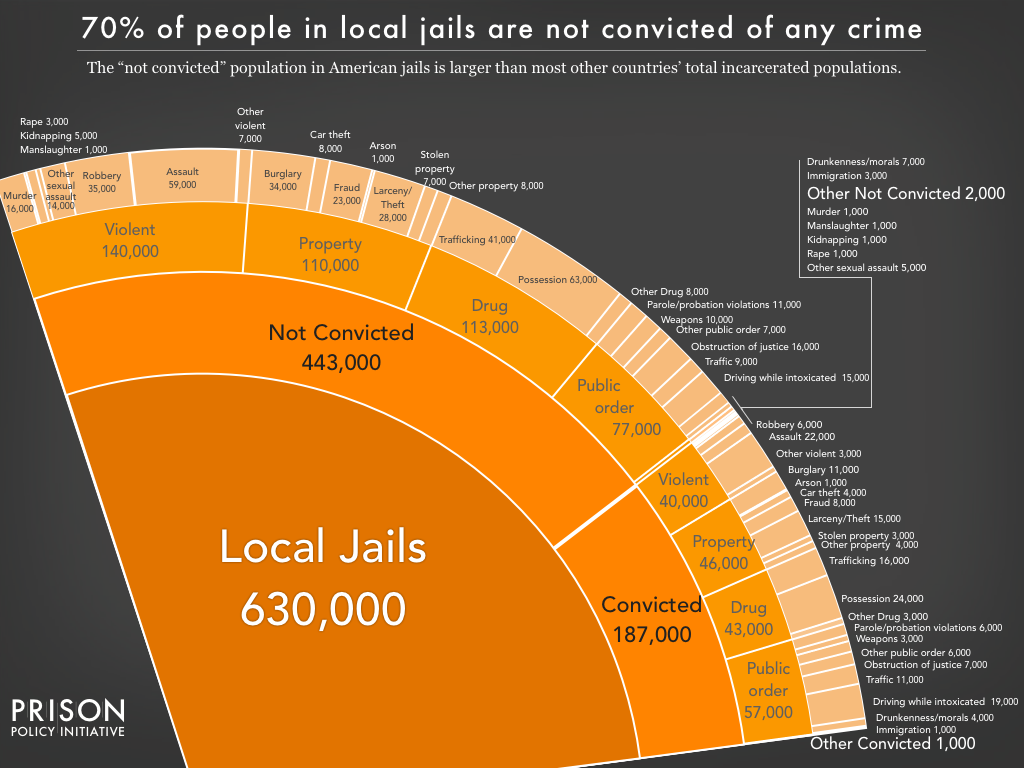 Data Source: For information about the data visit the data section of the report. (Graph: Peter Wagner & Bernadette Rabuy, 2017)
This graph originally appeared in Mass Incarceration: The Whole Pie 2017.
Pie chart showing the number of people locked up on a given day in the United States in jails, by convicted and not convicted status, and by the underlying offense, using the newest data available in March 2017. (We've also updated this graph for 2018.)
The "not convicted" population in American jails is larger than most other countries' total incarceration populations.