Please welcome Elle Hamson, the Prison Policy Initiative Senior Engineer.
by Jenny Landon, October 5, 2020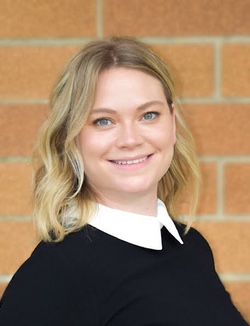 Elle joins the Prison Policy Initiative as a Senior Engineer with years of experience in coding and web development. Before the Prison Policy Initiative, Elle was the Senior WordPress Developer and Project Lead at PixelSpoke. Elle's commitment to building a fairer criminal justice system comes from working with recently incarcerated individuals at LIFT and Mercy Corps LIFE program. Elle has a Bachelor's degree from George Washington University, and is currently based out of Portland, Oregon.
Welcome to the team, Elle!