Public Health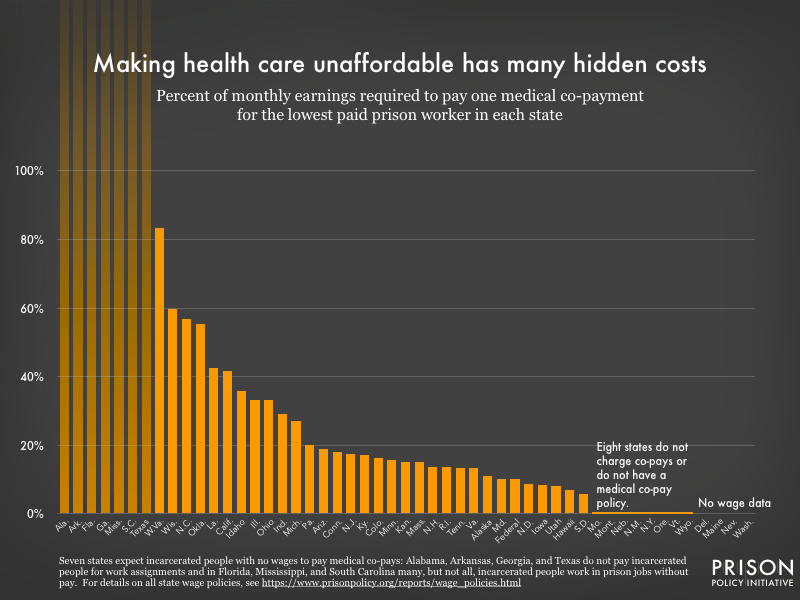 The common assumption that incarceration exists separate from our communities just isn't true. Almost everyone in prison or jail today will eventually be released, and their experiences while incarcerated impact their chances of success — and their needs — when they return home.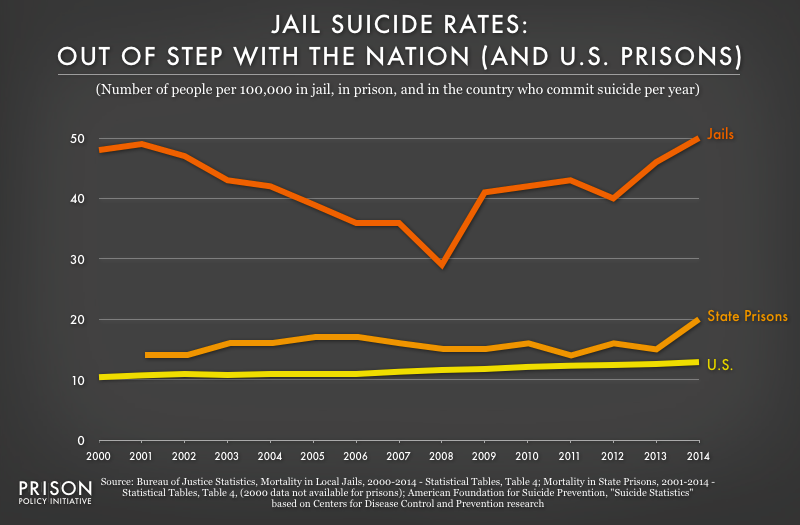 The Prison Policy Initiative explores the negative health outcomes shared by communities that are hit hardest by incarceration. By making these connections, we find that funding health, education, job, and housing programs can be a more effective crime control strategy than policing and incarceration.
Below is some of our key research on how incarceration impacts community health and wellbeing:
For some incarcerated people, a doctor's visit can cost almost an entire month's pay. Unaffordable medical fees deter imprisoned people from seeking the medical treatment they need, and represent one of the many ways in which our counterproductive criminal justice system jeopardizes the health of incarcerated populations, staff, and the public.
We connect the dots between prison food, nutrition, and public health. The takeaway? Prison food is not just gross; it is often nutritionally inadequate.
BJS data shows suicide is still the leading cause of death in local jails. And most suicides occur shortly after jail admission.
An increasing number of fathers spend Father's Day away from their loved ones. The holiday is reminder that incarceration affects entire families.
The lasting psychological effects of incarceration include feelings of social isolation, mistrust, and political alienation. After release, formerly incarcerated people are less politically engaged, and this has a ripple effect on communities.
People age 55 and over are the fastest growing age group in the U.S. prison population. States will need to act now to ensure older incarcerated people are properly cared for, or better yet, released back to the community.
A recent analysis finds that the most frequently incarcerated in New York City jails struggle with mental illness and are locked up for low-level offenses.
See also